Have you ever heard a word for something you experienced, and suddenly everything made sense? You may have sighed peacefully from that validation, or maybe you became more upset. If so, you're not alone. When I realized I was unhappy in my relationship because it wasn't a genuine relationship at all, but "breadcrumbing," I felt those same ways.
"Breadcrumbing" is a dating phenomenon in which someone flirts with you periodically to keep you interested, but doesn't intend on committing or putting in much effort. Every time you tell yourself, "Screw this, I'm unhappy and don't feel important," the breadcrumber seems to just know, and will start messaging you again. And, if you're interested or lonely, you'll give in. No judgment here — I did that for months, if not years. I've also gotten caught up in enmeshment and "paperclipping."
Some people may be okay with these behaviors. Maybe they're also noncommital, or busy, or simply don't care. But for many people, this kind of behavior hurts. For signs that the person you're dating is breadcrumbing you, and for ways to help yourself handle it and heal, read ahead.
1. You give them more attention than they give you.
Maybe you text back more quickly or say "yes" to plans more often. Maybe you check in with them regularly on specific concerns, but they don't seem to care much about your life or well-being. Or maybe you affirm them and show you care, but they don't return that same compassion and concern. Basically, you're giving more than you're taking — and vice versa.
What can help you
Don't feel obligated to keep giving too much of yourself. If this relationship isn't fulfilling you and you feel mistreated, you're welcome to start a conversation or even leave the relationship. Remember that your time and love are valuable, and their behaviors don't reflect poorly on you. You're good for caring, not desperate or "too nice."
2. They reach out when you start to pull away.
When you show less interest or don't reach out as much, they flirt with you again. They may act like their behavior will change or say they were busy before but aren't anymore. They may act in ways they know will encourage you to stay in the relationship, dismissing or making excuses for your doubts.
What can help you
Trust your gut and experiences. Do you believe they'll actually change? Have they broken their promises or your trust before? Do you feel like they aren't respecting your wants and needs? You deserve to be in a relationship where you receive consistent love and support, one that makes you feel happy and confident. Remember that.
3. You feel unimportant or used.
Their behaviors make you feel as though you don't matter to them. You often feel unhappy, confused, or undervalued. Your hurt feelings outweigh your positive ones. You don't feel affirmed in the relationship.
What can help you
Remind yourself again that they don't reflect on you — they reflect on themselves. You are important and deserve to be someone's equal; you're allowed to want to be with someone who loves you as much as you love them. Feel free to open up a conversation with them using "I statements" or even let the relationship go.
4. Your other loved ones don't trust them or their behavior.
When you talk to your friends about your partner and their actions, your friends aren't pleased. Maybe they worry about you, don't trust your partner's intentions, or encourage you to cut things off. "Good" moments may not even satisfy them because they can tell your partner wasn't being genuine. It's easy to wear rose-colored glasses, especially with romantic prospects or partners, but thankfully our loved ones are here to protect us and clear up murky situations.
What can help you
Try to not get mad at your loved ones when they're honest with you; remember they're coming to you with love and care. Have an honest and open conversation with them, listening to what warning signs they're seeing and what they want for you. Be willing to take off your rose-colored glasses (even if you don't think you're wearing them) and think critically about what they're saying.
5. You feel unhappy and confused more often than happy and secure.
Whether generally or by the numbers, you realize that you are unsatisfied most of the time. Your partner causes you to feel lots of anxiety, concern, and low self-esteem. You don't totally trust them or their intentions, and you don't feel secure in your relationship or yourself.
What can help you
Be honest about the situation, all while giving yourself compassion. You've been in a tough situation, and you deserve more. I encourage you to find someone who makes you feel good or even embrace the single life if you think that would be helpful.
6. They seem to have hidden interests or ulterior motives.
While people are of course allowed to have interests outside of their relationship, breadcrumbers may be dishonest about their intentions or interests. For example, they may lead you on when they're really just trying to get back with an ex. Or maybe they're using you to prove a point to someone or to feel better about themselves. Simply put, their motives aren't genuine and they're hurting or taking advantage of you.
What can help you
Listen to your gut feelings and even open up a conversation. However, know they may not answer honestly — so I would take what they say with a grain of salt. This may also be a great time to reach out to your friends and ask what they're seeing. Additionally, I encourage you to continue practicing self-love, remembering your worth, and considering other options. You have a lot of "rights" in a relationship — make sure they're being met.
Takeaways
Breadcrumbers use others by stringing them along with "breadcrumbs" only to hurt them. If you worry your partner isn't genuine or they make you unhappy often, you may want to reconsider the relationship. Additionally, if you do more for them than they do for you, or if your gut or your loved ones don't trust them, you may want to think again honestly and thoughtfully.
You deserve someone who loves you wholeheartedly, helping you feel secure and confident in yourself and the relationship. You deserve better than breadcrumbing — you deserve a bread loaf.
Follow me to see more articles like this.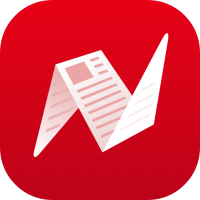 ...
This is original content from NewsBreak's Creator Program. Join today to publish and share your own content.