I hate quitting. I take too long to quit jobs when the environment is toxic; I take too long to quit relationships in which I'm being mistreated. I fear regret, being judged, and hurting other people.
I've been "breadcrumbed" and "paperclipped" in which boys used and disrespected my kindness and womanhood. I've believed I'm not good enough and I've felt hopeless.
However, over time, I've learned the importance of respecting myself and my happiness. As the saying goes,
"You can't pour from an empty cup. Take care of yourself first."
We have to learn that good things are coming and we are inherently enough, always. Not every relationship is meant to be, and that's okay. What's more important is that we love and respect ourselves and know we deserve happiness and positive relationships.
If you're wondering if you may need to let your current relationship go in order for you to achieve those feelings, check out the following six signs and takeaways.
1. You're unhappy more often than you're happy.
If you feel anxious, sad, or angry more often than you feel happy and positive, it may be time to let your relationship go. You deserve (and likely will) find a relationship you're happy in, so don't waste your time and well-being in relationships that often make you feel bad.
Signs This Is True in Your Relationship
You have an overwhelming, overall gut feeling that this relationship isn't working; you feel negatively often.
You cry, complain, or feel anxious about some aspect of the relationship or your partner multiple times a week.
You don't enjoy spending time with your partner or need alone time more than usual.
2. Your needs aren't being met.
Having a list of what you need in a partner and checking in on that list can be helpful. Do you need someone who is empathetic and patient? Do you need someone who is willing to understand how trauma triggers work? Do you need someone who is also in the LGBTQIA+ community or comfortable with you being a part of it? We all have needs, and that's totally okay.
Signs This Is True in Your Relationship
You feel unfulfilled or misunderstood by your partner, or as though they don't care for you as they should.
You long for someone else to date.
You feel the need to change who your partner is, or you communicate your needs and nothing is changing.
3. You're giving more than you're receiving.
In many of my past relationships, I felt like I gave more and loved more than my partner did. For example, I believed I gave more attention and care than they gave me. As a result, I felt unimportant and needy when that was far from true. In relationships, partners should be equals and feel fulfilled.
Signs This Is True in Your Relationship
You question your partner's love and care for you.
You feel empty and emotionally exhausted.
You resent your partner for not giving you what you're giving them.
4. You don't feel comfortable being yourself.
Feeling comfortable in a relationship is so important. I want you to feel comfortable being who you are and being human. I want you to feel safe, loved, and not judged. I believe relationships should feel like home and partners should be best friends.
Signs This Is True in Your Relationship
You feel you're walking on eggshells or fear judgment.
Your partner makes you feel bad about yourself.
You try to be someone you're not or don't feel like yourself.
5. You're tempted to cheat.
In my opinion, there's a difference between finding someone else attractive and actively wanting or moving toward cheating on your partner. Wanting to cheat is an unmistakable sign you're unhappy in your relationship and may want to consider ending things. Cheating can be more than physical, too — it can also be emotional. Check in with yourself and your feelings, and remember that breaking up instead of cheating can be a sign of respect for both yourself and your partner.
Signs This Is True in Your Relationship
You feel unfulfilled in your relationship; you need more and you're not getting it.
You move toward cheating, having more than an innocent crush.
You think about hooking up with someone else more than you think about your partner.
6. You don't feel respected.
Respect is one of the most important parts of any relationship. You deserve to feel respected in every way, including who you are and what you like. Without respect, a lot can go wrong; if people don't respect you, they may be more likely to mistreat you, and you don't deserve that.
Signs This Is True in Your Relationship
You don't feel comfortable being who you are; you feel like your partner is judging you.
Your partner mistreats you in some way.
You feel bad about yourself and your interests, and you may even try to change who you are and what you like.
Takeaways
You deserve to feel loved, happy, and respected in all of your relationships. You deserve to feel comfortable, safe, and not judged. If you're not feeling these ways, it's okay to let a relationship go, and your partner should respect that. It may help to communicate how you feel first, using "I statements," but also respect and love yourself well throughout your experience. You can live a happier life, and letting go of toxic people and relationships is a great first step. I know it's hard, but I can tell you firsthand that it's worth it.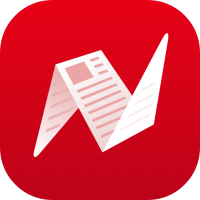 This is original content from NewsBreak's Creator Program. Join today to publish and share your own content.