Sometimes, managing relationships and ourselves within them can feel like a full-time job. So many kinds of relationships exist, and there's always new dating slang coming out. We aim to have healthy relationships with our friends, family, potential romantic partners, and even strangers — which can take work.
To have that, we have to work on ourselves, including our attachment styles that have been forming since we were born. We do our best, though our successes also come with mistakes. Even when we have the best of intentions, we can still slip up or self-betray — and sometimes, we don't even know it.
One way relationships can become unhealthy is when people experience enmeshment. The American Psychological Association defines "enmeshment" as "a condition in which two or more people, typically family members, are involved in each other's activities and personal relationships to an excessive degree, thus limiting or precluding healthy interaction and compromising individual autonomy and identity."
Actions that result from enmeshment can feel a lot like love. While the people engaging in those actions can very well be loving and come from a place of love, the behaviors lean more towards enmeshment and may need some work in order for the relationship to be as healthy as it can be.
Here are five signs you're in an enmeshed relationship, and what to do if you find yourself a part of that behavior.
1. When your loved one is hurting, it feels like the end of the world.
What That Can Look Like
When your loved one is sick or hurting, you feel those same feelings with them. You may also feel increased anxiety and a dire urge to help them however you can. Their hurt is your hurt, and you struggle to be okay if they're not okay. You may struggle to differentiate their emotions from your emotions. Additionally, your happiness may depend on the status of the relationship.
What Can Help
If you're struggling with this, try to remember that your loved one will be okay and think of all the times when they got better and everything worked out. Remind yourself that your partner is strong and can get through what they're struggling with, and that the same goes for you. Think about all the successful, pleasant relationships and moments in your life; try to focus on those and other helpful distractions.
2. You put your loved one's needs before your own, struggling to say no.
What That Can Look Like
You don't want your loved one to be unhappy or in need, so you'll do whatever you need to do to help them. You may not set up or stick to your boundaries and may push yourself to say "yes" when you may need (and are allowed) to say "no." You take care of your loved one's mental health and physical health first and foremost, ignoring your own or pushing it to the side.
What Can Help
Remember that even if you say "no," your loved one will still love and appreciate you. You're allowed to set boundaries and take care of yourself first. You can suggest other helpful options to them, but don't feel like you have to do something. I like to remember this anonymous quote:
"You can't pour from an empty cup. Take care of yourself first."
And psychologist Dr. Nicole LePera's Instagram post, which says:
"2020 Vibes: I no longer need to betray myself to receive love."
3. Your role versus your loved one's role isn't clear.
What That Can Look Like
You may take on a parental role with your parents as a child, taking care of them instead of them taking care of you. You may do or feel you need to do more than you should reasonably be expected to do. You may not be sure where age-appropriate boundaries are, what others need or what you should do.
What Can Help
In these situations, bringing in a relationship or family therapist can be crucial. Psychology Today has a database that can help you find the right fit. Other than that, communication and "I statements" are another good option. Talk to your loved one about your needs, including ways you're feeling stretched too thin or used.
4. You believe your loved one's well-being is your responsibility.
What That Can Look Like
You may take your loved one's negative emotions personally, believing you're at fault and that you have to do something to "fix" it instantly. You may put a lot of pressure on yourself to make sure your loved one is happy at all times, and when they aren't, you feel like you failed or aren't good enough. You may overly "mother" your loved one and struggle to maintain boundaries with them.
What Can Help
In these moments, remember that your loved one is their own person and they have other situations and relationships that can affect their well-being too. Make sure you understand and respect their boundaries, even when it's difficult, and know you're only responsible for yourself and your actions. Consider talking to your loved one about your feelings and ask them to provide some logic to help you realize that your feelings aren't facts.
5. You depend too much on your loved one, in which boundaries aren't always clear.
What That Can Look Like
You may not be able to take care of yourself or make decisions without your loved one's constant input or permission. You feel as though you truly need your loved one rather than simply receive support and love from them. You don't allow yourself and your loved one to have personal time and space, or if you do, you become consumed by worry and upset feelings.
What Can Help
Even though it may be difficult and scary, push yourself out of your comfort zone and remind yourself that you don't need them to get through the day. Remember that you're a strong, capable person and distract yourself or engage in other relationships. Brainstorm all the times when everything worked out, even though your loved one wasn't there. Communicate with your loved one and make sure they feel like their boundaries are being respected.
Overall, Be Gentle and Communicate
Relationships of all kinds can be tricky to navigate, especially for those of us dealing with past pain and trauma that affect how we relate to others. I encourage you to do your best to not judge yourself, and to be compassionate and understanding instead. All relationships and people can use a little support — you don't need to feel ashamed or alone in that. Constant communication and patience with yourself and your loved one are key.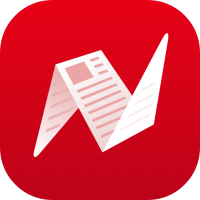 This is original content from NewsBreak's Creator Program. Join today to publish and share your own content.