For the past three to four years in college, I co-led trainings with Embody Carolina that teach people how to be compassionate and effective allies to those struggling with eating disorders.
Embody Carolina's trainings focus on more than the symptoms and statistics surrounding eating disorders, though: They also focus on social justice aspects, such as diversity and inclusion, that are a crucial part of the conversation.
Below are the 10 most frequently asked questions at trainings, accompanied by the answers we and the eating disorder professionals from the National Center of Excellence for Eating Disorders in Chapel Hill provide.
Note that we use the pronouns they, them, and theirs as people of all gender identities can struggle with eating disorders and body image.
1. I thought we weren't supposed to use the word "fat," but you keep using it. Why?
2. Can't eating the wrong foods or eating too much cause diabetes and other health problems? Isn't obesity bad?
There's a couple of bits of information that are important to know and remember here. First, food has no moral value — "good" and "bad" foods don't exist, and our value doesn't depend on the kinds of foods we eat. Believing that we are "good" or "bad" people depending on what we eat is also harmful, in which we may then emotionally engage in a cycle of restricting and binging or feel guilty for listening to our bodies' needs.
Second, your body will tell you what it needs. It will let you know what you need to eat and how much. Do your best to listen to your body and abide by therapist and dietitian Ellyn Satter's definition of "normal eating." Your body will find its set point in which it's at it's healthiest. Keep in mind all bodies are different — we could all eat the same and exercise the same, and we'd still look different.
Third, many more aspects go into health than just food intake and body size. These include, but aren't limited to, the social determinants of health in which health looks different for each person. Correlation doesn't mean causation; we can't draw a direct line from food to weight to health. For example, some say that high blood pressure is an effect of being fat, when in reality, high blood pressure can be the result of anxiety, something I'm sure fat people feel when they're surrounded by fatphobia and diet culture. You can read more on that here.
3. What if I want to try the X diet or lose weight in a healthy way? Is it okay to be vegan?
4. What's the difference between bulimia and the binge/purge subtype of anorexia?
Anorexia has the weight component, in which individuals with it are underweight. However, "atypical anorexia" also exists and is just as valid. Truly, this weight criterion is fatphobic anyways, as people could start out at higher weights and lose just as much weight, but not be underweight. What we prescribe to fat people, we worry about in thin people…but that's a whole other issue.
5. What do I say if my friend(s) are engaging in diet talk and other related conversations?
Regardless of whether you or they are struggling with an eating disorder, these conversations are harmful. They don't make anyone feel good, and again, dieting is the biggest predictor of an eating disorder. In these situations, you could say, "I don't believe this conversation is productive" and change topics.
6. What do I do if my two friends encourage each other's eating disorders, whether or not they intend to do so?
You can say "I don't believe this is particularly helpful conversation; how about we talk about something different instead?" You can show concern for your friends, using "I statements" and emphasizing that you love and care for them. You can also encourage them when they consider healthier options (like not skipping class for a workout, or eating a cookie if they want one) and be a good example by not engaging in "fat talk" or diet culture.
7. Is it okay to ask my friend who is struggling with / has struggled with an eating disorder to go out to eat with me?
Of course! It's important to keep up your relationship with your friend, and having someone eat with you when you're struggling with eating disorder recovery can be helpful. Plus, your friend will likely feel worse if they believe they're being left out.
8. What do I say if my friend asks me if they look fat in an outfit?
Refrain from saying "No, you don't look fat!" Instead, ask them if they feel comfortable in it. Compliment the color or style if you like it. Encourage them to try a different outfit if they don't feel comfortable in that one.
9. What do I say if my friend says they feel fat?
You can gently remind your friend that "fat" isn't a feeling. Your friend may actually be feeling inadequate, stressed, or emotional, and those feelings are affecting their body image. This article can help them figure that out.
10. Why is it bad to say, "No, you don't look fat" when a friend asks if they do?
There are two main reasons: One, your friend likely won't believe you and will be caught up in their own emotions and concerns. Two, saying "no" would indicate that fat is a bad thing or that someone can't be fat and beautiful, which is not only hurtful, but untrue.
If you're interested in learning more, Embody is hosting online trainings this summer. These trainings are interactive, up-to-date, and helpful. You can register and learn more here.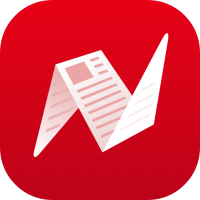 This is original content from NewsBreak's Creator Program. Join today to publish and share your own content.