CHARLOTTE, NC -The Yiasou Greek Festival won't deprive hungry Charlotteans of the COVID-19 for a second consecutive year and will only be event-driven by 2021. A tradition of Charlotte since 1978, the Holy Trinity Greek Orthodox Cathedral fundraising festival produces a menu of traditional Greek food to allow guests to relax without leaving their automobiles.
This year you can enjoy your annual Greek cuisine by driving up to the designated tent area on Springdale Avenue between East Boulevard and East Worthington Avenue for food.
You can choose from the dishes of chicken, souvlaki, or gyro meat, all with a Greek salad, spanakopita (spinach and feta pie), tiropita (feta cheese paste), and dolomada, to celebrate the Greek Fest (ground beef and rice stuffed grape leaf).
A large Greek salad, Greek fries, gyros, and dessert will complete the menu. There is a popular sweet baklava pastry, but don't forget to try other traditional Greek desserts such as like galaktoboureko (dough filled with custard), loukoumades (fried dough balls with honey), and amygthalota (crescent-shaped almond cookie).
The organizers of the festival have also arranged traditional Greek music and dance on the stage off East Boulevard, which can be seen from the road for an authentic flavour.
Check out the full menu of the Yiasou Greek Festival on 600 East Boulevard Charlotte NC 28203 in the Holy Trinity Greek Orthodox Cathedral 9-12 September.
Drive time: (Springdale Avenue from East Boulevard to East Worthington Avenue):
Thursday 11 a.m. – 8 p.m.
Friday-Saturday 11 a.m. – 10 p.m.
Sunday 12 p.m. – 6 p.m.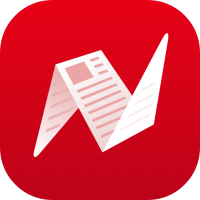 This is original content from NewsBreak's Creator Program. Join today to publish and share your own content.