CHARLOTTE, NC - Although Charlotte is not a hotspot for southern Asian food like perhaps Georgia's famous Buford Highway, here are three Vietnamese restaurants with many regional specialties in Charlotte for you to visit:
The restaurant was founded in 2008 by Philadelphia brothers Tommy and Ricky Lai and is now owned by Wilmington artist Julia Tran. Tran takes pride in maintaining Chef Ricky Lai's original North Vietnamese menu. She also insists that their food contains no MSG.
From catfish and shrimp to calamari, Vietnam Grille stays true to its Northern roots. This South Blvd. eatery's meats and vegetables are of the highest quality. In addition to their unique spice blend, their Pho broth is slow-cooked for six hours. You can bring up to eight litres of wine or beer to pair with your new favourite dishes.
Le and Minh Nguyen have mastered the delicious Bánh m sandwich. In the mid-19th century, the baguette brought together French and Asian cultures. The slightly toasted baguette adds a nice crunch to the cilantro, carrots, pickled daikon, jalapeno, and the deliciously spicy pâté spread. However, their classic frozen avocado bubble tea makes this Asian Corner Mall hideaway the perfect summer lunch spot.
Lang Van, Charlotte's oldest Vietnamese restaurant, is tucked away off Eastway and Shamrock, but it's worth the hunt. Dan Nguyen and her staff are passionate about making their customers feel welcome and at ease. While their popular pineapple stir fry dish is Instagrammable, it's the tofu that stands out. It's mildly seasoned and lightly crispy on the outside, making it versatile. The Bánh xèo, a crunchy crepe-like pancake with fresh greens and herbs, is also highly recommended.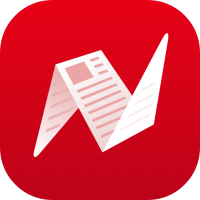 This is original content from NewsBreak's Creator Program. Join today to publish and share your own content.