CHARLOTTE, NC - You need tools to measure things like the buying frequency and the buying history to capture your customers' attention. You will also want the email addresses of your consumers. If you don't, start collecting it. If you do, let's discuss how you can use it to drive extra sales.
One of the easiest ways to improve sales is to sell to existing clients. They love you already. However, individuals who adore you and your products/services can forget to buy from you, mainly when you sell a product or service based on wishes or needs, like a restaurant.
It will be vital to remind your customers of their devotion to you at some point. For this, a personalized email is excellent.
Customized Reminder Email Components
When some business owners think about "personalized" emails, form areas that input names. But we're working to improve.
This kind of email reminds you of your customer relationship, which makes your pushing sales a lot more effective than just naming someone else. Besides using their name, you want to include:
Don't include all they have ever purchased. This cannot be very safe, and you can choose to spend too much money with you. Highlight instead what they bought the most frequently.
Suggest some goods you might adore next time you shop. Show how comfortable, popular or worthwhile your other offers are.
Propose more ways to enjoy your services or products in the email. End the email with an action call. This could be an offer to stop, a coupon for your next visit, an invitation to try out a new place, provide means of connecting in social areas, or to see your favourite item or service and an invitation "we miss you."
This message will get them to think about you again and boost sales further. Remember to use compelling images so they can't help but come and see you soon. Still, top-of-the-line is essential to increase sales by loyal clients. It's free to give them a "friendly" email, which will assist you in keeping connected.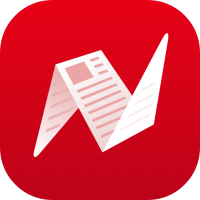 This is original content from NewsBreak's Creator Program. Join today to publish and share your own content.