CHARLOTTE, NC - "English Lit", the famous poems by Bernard Clay, reviewed by AJ Baumel in the Southern Review of Books. Through English Lit, Clay wrote about a series of journeys of pain, trauma, poverty, and racism.
AJ Baumel, as the contributor of the Southern Review of Books, helped to review the books. This is the regular program designed by the Southern Review of Books to explore contemporary literature from various authors and voices in Southern American and more.
Begin with the most famous collection by Bernard Clay, the "English Lit". In general, this book tells more about the Black West End of Louisville, Kentucky, Clay, by bringing African American Appalachians – Affriachians – to life. Clay described the persistence of bluegrass breaking through the potholes and the warmth and beauty of delicate blue daisies blooming in the sun Appalachian.
One aspect of poetry that Baumel loves is understanding other people's perspectives. Many poems contain the author's personal experience. And, sometimes, a poet narrates their experience in a certain way causing the reader's heart to break and mend again at almost the same time. English Lit has fulfilled Baumel's aspect of a good poem. Bernard Clay poetry masterpiece is captivating, touching, and transformative.
Bernard Clay is a native of Louisville, Kentucky. Clay grew up in the silhouette of the now-demolished Southwick housing project in the Town of "West End." He received MFA in creative writing at the University of Kentucky's Creative Writing Program. Not only acknowledge his skills, but he is also an active member of the collective Affriachian Poets. His work resulted in various journals and anthologies publishing. Clay currently lives on a farm in eastern Kentucky with his wife, Lauren.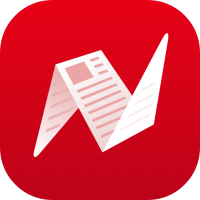 This is original content from NewsBreak's Creator Program. Join today to publish and share your own content.