CONCORD, NC - Now you can have a Baltimore and Philly style steak in a place called Bebos Charcoal and Beef.
There are many ways to cook a steak, but this restaurant cooks its steak over a charcoal style a.k.a Baltimore-style steak. Not only selling Baltimore-style steak, but this place also offers Philly-style cheesesteak, Whiz, and et cetera.
Apparently, you can order one from eleven steak menus here. You can choose your meat from beef, buffalo, to turkey. You can enjoy various steaks here with price range starts from $9.99 to $10.99. Pretty cheap, huh?
Also, here are several tips for ordering steak in Bebos Charcoal and Beef. First, you need to know whether you want onion served in your steak. Next, you can choose four types of cheese you want, such as cheese whiz, white American, mild provolone, or white cheese sauce. The last, you need to enjoy your steak before it gets cold.
Bebos Charcoal and Beef also open reservations for private or romantic dinners. If you plan to have dinner here, you can choose hamburger steak dinner, rib-eye steak dinner, grilled pork chop, chicken tender dinner, and open-face beef or turkey. For dinner menus, you need to pay $12.95 to $16.95.
They serve more than 46 dishes here. Indeed the outstanding offer is steak, but there are a lot of alternatives for vegan and vegetarian. You can eat California cobb, chef salad, and greek salad only for $8.99
If you are bored with a typical burger or subs, you can have a different kind of burger here. Babos Charcoal and Beef also serves multi-meat subs, meaning you can have more than one meat in your sandwich. A special menu where you can choose three types of meat such as beef, turkey, ham, pastrami, corned beef, pork, sausage, split dog, and bologna only for $11.99
Bebos Charcoal and Beef is now open for dining. You can visit them at
1295 Concord Pkwy N, Concord, NC
28025, USA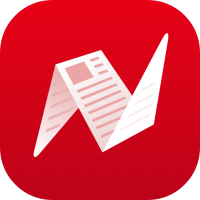 This is original content from NewsBreak's Creator Program. Join today to publish and share your own content.