CHARLOTTE, NC- Learning the history of Charlotte through museums may be the perfect food for the brain this weekend. Check out these museums in Queen City that will give you a glance at what happened in the past.
"Those who do not learn from history are doomed to repeat it". If you agree with quotes from Spanish Philosophers, George Santayana, plan this weekend by visiting these museums in Charlotte.
1. Charlotte Museum of History
Have you ever wondered what happened fifty years ago at the same spot you live in today? Visit Charlotte Museum of History to get the answer. Located at 3500 Shamrock Dr, this museum provides housing replicas, artifacts, maps, and unique rotating exhibits. Learn what happened centuries ago to Charlotte residents including Catawba Nations, African Americans, and European immigrants.
2. Levine Museum of the New South
If learning past times of Charlotte is not enough for you, explore how the past, present, and future intersect in Levine Museum of the New South. The museum exhibits various curated items that created a dialogue between past, present, and future times. Located in the Uptown area, the exhibition features an inclusive examination of lives in Charlotte from the era of the Civil War to today present.
3. Museum of the Alphabet
Hop on a road trip to Waxhaw NC, where you can learn the evolution of language in the Museum of the Alphabet. This museum provides a complete history of alphabets including Native American alphabets, cuneiform, braille, and music. The museum is free of admission thanks to a Christian nonprofit dedicated to Bible translation.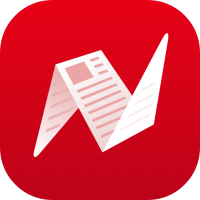 This is original content from NewsBreak's Creator Program. Join today to publish and share your own content.