CHARLOTTE, NC - Vaya Health is working with RHA Health Services and Mountain Projects to provide a Crisis Counseling Program. The prolonged COVID-19 pandemic had caused many people in North Carolina to experience physical, economic, and emotional distress. The need for mental health assistance has never been higher.
The program will provide easily accessible mental health assistance and resources through Hope4NC Helpline. The helpline will put individuals in the hand of mental health clinicians and provide other resources they are in need of. The call will be kept confidential and readily available 24/7.
"We do what we can for our members, but in extreme circumstances, we took the extra step to let people know that we're here for them," said substance use provider network manager at Vaya Health, Kimberly Wilson.
Jacob Flannick, team lead at RHA Health Services, said that the supportive approach the crisis counseling program and Hope4Nc helpline are implementing is crucial to make help easily accessible to individuals struggling with mental health.
The program was initially scheduled to end on July 19. After seeing the increasing need of mental health assistance within the communities, however, the North Carolina Department of Health and Human Services (NCDHHS) decide to extend the funding through October 18, 2021.
In addition, Mountain Projects provide four drive-through resource fairs that are giving resource materials to more than 300 people and will continue to provide help.
"We're trying to do as much as we possibly can to address the need in the communities we serve," said Wilson.
If you or someone you know is struggling with mental health, Hope4NC Helpline can be reached at (855) 587-3463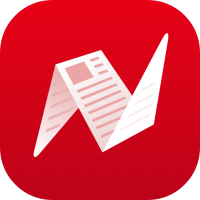 This is original content from NewsBreak's Creator Program. Join today to publish and share your own content.