CHARLOTTE, NC - The pandemic has changed habits and the everyday way of life, leading to pandemic trends.
We saw many small businesses in 2020 when the outbreak pandemic. The small businesses were having a hard time surviving during the up and downs of the pandemic, and quite a few collapsed in the end.
The businesses that survive also adjusting to the new habit that society used to do. For example, they survive by selling things online or changing their businesses models. However, it is still hard for them to survive.
Learning from experiences, entrepreneurs should learn about
Cost-Benefit Analysis
Entrepreneurs should start to evaluate and compare pre and post-pandemic cost-benefit in their business. To create an apple-to-apple comparison, you can count your cost-benefit from Q4 2019 result to Q4 2020 result.

Customer Surveys
A customer survey will help your business so your business can improve in the future. The customer will give you an impact that makes your decision-making process easier. The important thing in creating a survey is to make sure that you ask your customer in detail so you get accurate data. Do not forget to ask for ideas to make your business grow.

Non-Monetary Impacts
You need to decide the impacts coming from outside your business, for example, you need to examine well the contractual obligations from your employees or upgrading skills of your employees. Make sure that the non-monetary impacts will burden you to continue growing your business.

The Growth Prospects.
Prospecting growth in a business is a must. You have to be able to learn the insight for your future business such as researching the market and competitors. Knowing the market will help you adjust your future business plan and models. It's all right to change your business plan at this time, remember that the goal is to survive your business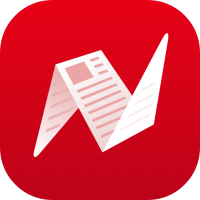 This is original content from NewsBreak's Creator Program. Join today to publish and share your own content.