CHARLOTTE, NC – Apart from the high skyscrapers, Charlotte is also enriched with surrounding nature such as beautiful mountains. If you want to do mountain hikes but you don't have any experience beforehand, no worry! We got you covered with these best hikes recommendations for beginners:
Mallard Creek Greenway
This is one of the best hikes with 9.2 miles of distance. The trail is a mix of asphalt and gravel and it has a river as its main feature. Mountain biking, bird watching, or mountain hiking with your dog can be done at the Mallard Creek Greenway. Please do note that dogs should be on their leash.

Clarks Creek Greenway
It has a shorter distance compared to the Mallard Creek Greenway—5.4 miles. The trail has a smoother path as it is paved and fine for strollers. The Clark Creek Greenway is a perfect place for enjoying the North Caroline spring wildflowers or just looking at the salamanders and crawfish at the creek.

Little Sugar Creek Greenway
The trail is located at Huntington Farms Park. It has 5.1 miles of distance and is suitable for running, road biking, or bird watching. The mountain biking trail can be spotted that can guide you through the forest.

Evergreen Nature Preserve Loop
The loop type of trail is a mix of paved and smaller trails such as Norland Loop Trail, Tulip Tree Trail, and the Potters Road Trail. This hike has the shortest trail distance with only 1.8 miles. However, it has exceptional wildflowers and is suitable for walking and running.

Four Mile Creek Greenway
This trail might be a little bit challenging for a beginner as it has a slight elevation gain of 72 feet. However, it is still manageable and will only add a more adventurous feel to your hike. The Four Mile Creek Greenway also has paved trails and wooden boardwalks.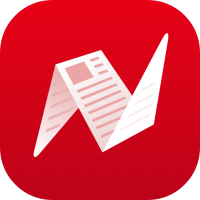 This is original content from NewsBreak's Creator Program. Join today to publish and share your own content.