BURKE, NC – Looking for a perfect weekend getaway to nature and away from the city's hustling? Then you shall try backpacking to the South Mountain State Park.
Located about 70 miles east of Asheville, South Mountains offer a beautiful view of dripping waterfalls and wildflowers. Instead of hearing car honks or the bustling sound from the city, you will hear the chirp of over 60 bird species that nest in the South Mountains.
South Mountains State Park provides proper and accessible campsites for backpackers, even for beginner ones. There are 20 backpack camping sites with pit toilets nearby. There are also 18 campsites that include a picnic table and fire circle and even wheelchair access at one of the campsites. The infrastructures nearby include hot showers and drinking water.
If you love hiking, you can hike to the Hemlock Nature Trail or Chestnut Knob Trail. The Hemlock Nature Trail is easier than Chestnut Knob Trail which has a steep and wooded trail. And if you love to go higher, you can get a horseback riding to the Dogwood Trail—the second highest peak in the park. It is important to note that visitors who want to horse bike are required to tested negative on equine infectious anemia.
For more family-friendly agenda, South Mountains State Park also provides Jacob's Fork picnic area which includes 10 tables, 2 grills, and a toilet. On weekends, the site might get a little bit crowded so reservations for the picnic area are highly suggested.
The park opens daily from 7 a.m. to 7 p.m. If visitors want to stay overnight at the campsites, additional fees and permits are required. Visitors can make an online reservation or by calling 1-877-722-6762 to stay overnight. All vehicle license plate numbers are required to be registered too upon arrival.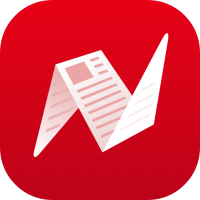 This is original content from NewsBreak's Creator Program. Join today to publish and share your own content.