CHARLOTTE, NC — Charlotte artist Stacy Utley has unveiled his newest public artwork, "Excelsior". Named after the historic Excelsior Club, the center of Black social and political life back in Charlotte, the piece is ready to welcome residents and visitors to Charlotte's Historic West End.
The piece features two artworks named "Ever Upward" and "Ever Higher". Ever Upward was made from laser-cut metal panels collected at various points of West Trade Street. This folded metal represents the impact of Dorothy Counts, the first Black student who successfully integrated public school in Charlotte.
Ever Higher consists of three metal panels in which one panel features a reflective finish where viewers can see their reflection. The other two panels form a torch that is lit up by an LED spotlight. This piece includes an image that is important to the Historic West End.
This time, Utley received assistance from Edwin Harris, co-founder of architecture firm Evoke. In the design phase of the project, Utley and Harris gathered opinions from residents and community stakeholders. They took into account the community's feedback to finalize the design and finish the project.
Charlotteans can enjoy the artwork by visiting the new Five Points Plaza, at the intersection of Beatties Ford Road, Fifth, West Trade and State streets, and the Rozzelles Ferry.
Other notable recent public art installations in Charlotte include the new CMPD University Station's aluminum sculpture in Charlotte-Mecklenburg titled "Who Do You Say I Am?" by artist Beth Nybeck and the sculptural work at Bojangles Coliseum Plaza by artist Blane De St. Croix.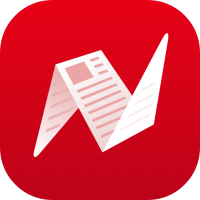 This is original content from NewsBreak's Creator Program. Join today to publish and share your own content.