LANCASTER, SC - The County of Lancaster won the Barret Lawrimore Memorial Regional Cooperation Award 2021. The award was given to Lancaster county by the South Carolina Association of Counties, or SCAC, in a live-streamed announcement on Tuesday, August 3.
The county received the award for its efforts with other constituents to mitigate substance abuse, drug overdoses, and crime.
"Using three grants, Operation Significant Impact consists of a pre-arrest diversion program where law enforcement officers divert criminal charges and place individuals with substance abuse disorders in a harm reductions program," said William E. Tomes from Center for Liveable Communities, College of Charleston, who also headed this year's evaluation.
Tomes added that the operation had yielded some successes and was cost-effective in its realization. The county saves more than $3,700 per case through its criminal case and diversion program, costing $5,200 and $1,480 each.
This year's announcement marked the 24th Barret Lawrimore Memorial Regional Cooperation Award 2021. The award is named after the late Barret S. Lawrimore, who acted as SCAC president in 2004. It emphasizes the fundamental need for regional partnerships, strategies, and solutions. The competition is aimed at two or more counties that work to achieve the innovative project.
Among the other awards included in the competition were Mitchell Graham Memorial Award won by Greenwood County, Honorable Mention Awards won by Clarendon, Charleston, and Kershaw Counties,
Established in 1967, SCAC is a nonprofit and nonpartisan entity that includes 46 counties in South Carolina. It provides member counties and their officials with services and programs such as research, technical assistance, policy development, advocacy, among others.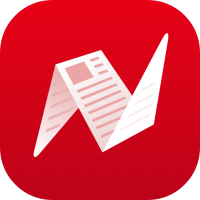 This is original content from NewsBreak's Creator Program. Join today to publish and share your own content.