CHARLOTTE, NC – Charlotte-Mecklenburg Police Department is opening its door for interested individuals who want to work with the city's security department. If you are a dynamic person who wants to pursue a career in public service, then these positions might be suitable for you.
The Charlotte-Mecklenburg Police Department offers three different positions for applicants. If you are new to law enforcement, you can apply for a Police Trainee position that focuses on public safety. Individuals with a minimum age of 20 years are eligible to apply to this position.
The second position is designed for sworn officers who are looking for a challenge at Charlotte-Mecklenburg Police Department (CMPD). Sworn officers are welcomed to be part of CMPD at the Lateral Police Trainee position. High school graduates or equivalent are welcomed to apply to this position as well.
The last position is for those who already hold a North Carolina Basic Law Enforcement Training (NC BLET) Certificate. The Intermediate Police Trainee position is available for those who hold NC BLET Certificate within the past 12 months or are currently in possession of an active NC Law Enforcement Certification. It is important to note that this position is not available for applicants who have out-of-state certification.
Selected candidates from all three entries will be responsible for preventing crimes, ensuring the community's safety and quality of life with fairness and respect, and serving the diverse community equally. Salary may vary depending on the level of the position and years of experience of each candidate.
Interested individuals can apply for this job through the CMPD website. The CMPD also offers assistance to provide accommodation for qualified individuals with disabilities.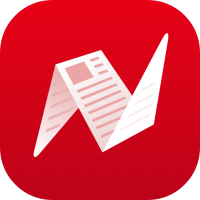 This is original content from NewsBreak's Creator Program. Join today to publish and share your own content.