UNION, NC - Atrium Health Musculoskeletal Institute, or MSKI, will provide sports medicine services as well as health and wellness programs to Union County Public Schools, also known as UCPS. The services will be delivered by certified athletic trainers, associate physicians, and provider coverage.
MSKI will provide CPR/First Aid/AED certification and training, education on mental health, and access to dietary guidance for sports performance. It will also provide services to coaches that include sports physicals and injury prevention seminars and training.
This move is marked by the recent 10-year partnership signed by MSKI, UCPS, and Atrium Health. The partnership aims to improve the athletic, student, and school staff experience, and to encourage student-athletes safety.
Presiden of MSKI, Dr. Claude T. Moorman III, said that the partnership with UCPS has been a top priority since Dr. Eric Warren was hired last year and that he is excited to provide exclusive care to students and athletes in schools within the county. Atrium Health has been working together with Union County to lessen health inequality and provide better health care.
"We are excited to expand our partnership with Atrium Health to provide athletic training services, sports medicine, and health and wellness programs for our student-athletes," said Superintendent Andrew Houlihan, Ed.D. "The health and well-being of our students are extremely important and we are confident that this partnership will help us to provide quality care across the county."
MSKI began providing sports medicine services and a health and wellness program in July. Now it is time for the athletic training services provider in 10 public high schools and nine public and middle schools with athletic programs.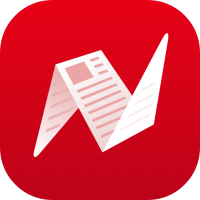 This is original content from NewsBreak's Creator Program. Join today to publish and share your own content.