CHARLOTTE, NC — The Harvey B. Gantt Center is ready to fulfill your wish with the Classic Black Cinema series showcase for three months straight.
Harvey B. Gantt Center for African-American Arts + Culture is ready to showcase classic Black cinema series ranging from 1943 to 1977 releases. This Sunday, the Gantt Center will play the classic musical titled "Cabin in The Sky." The movie was selected for preservation in US National Film Registry by the Library of Congress for its cultural and historical values.
Cabin in the Sky is one of the classic black cinema series to be played in the museum. Portraying a gambler named Little Joe, who promises his wife Petunia to confess his sins at church. However, instead of becoming a decent man, Joe chooses to make his way to the Paradise club to play craps and unfortunately got shot and brought home with a mortal home. As Petunia prayed to Heaven, Joe gets six months to redeem his soul and proving himself to be worthy of entering heaven.
Following the series, Gantt Center will play Greased Lightning, a 1977 release that portrays the story of Wendell Scott, America's first African American NASCAR driver. This classic cinema is set to be shown on Sunday, September 12.
For October, the museum prepares a 1964 movie titled Nothing But A Man. This cinema tells the story of an African-American railroad worker who strives to protect his family after he decides to marry the local preacher's daughter. Nothing But A Man is scheduled for Sunday, October 10.
The Classic Black Cinema Series is Gantt center's initiative to expose the community of the vast value of Black film throughout the years. The series is curated and hosted by Felix Curtis, executive director of Black Filmmakers Hall of Fame.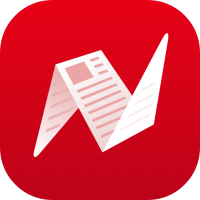 This is original content from NewsBreak's Creator Program. Join today to publish and share your own content.