CHARLOTTE, NC – Everyone is facing hardship right now due to the pandemic and it's only right for us to help each other out during this time. THE YEARBOOK is one of the projects that give support to those who are affected by the pandemic.
THE YEARBOOK is a fundraising project that compiles stories from students, parents and families, staff, and community partners. The stories talk about anything related to their lives during the pandemic, from the challenges that they face to how they cope with the situation.
The project is a collaboration between CMS Foundation and Charlotte-Mecklenburg Schools. The CMS Foundation itself is a non-profit organization that raises donations and acts as a bridge between the philanthropic community and Charlotte-Mecklenburg Schools to create a better education system, both for students and teachers.
One of the interesting stories of THE YEARBOOK came from Graham, Adam, Avery, and Emory, students of Eastover Elementary. During their free time, the group creates pieces of art and treats like cookies, brownies, and Rice Krispie treats. They raise money for the CMS Foundation by selling these artworks and treats to fellow neighbors and even to Texas.
Another story came from Sarah Baucom, Co-Founder of Girl Tribe Co., that acts as a community partner in this project. Along with her friends from Haris Teeter, she managed to run a large-scale campaign by selling CLT hats and donating $10 from their sales. They were then able to raise $6,000 and donated the money to Connect for Tech—a campaign that ensures children to be able to have better internet access for their virtual classes.
They show that it doesn't take a grand plan to help each other. You can start helping the community during this time from the small steps, like by selling cookies to the neighbors.
Donate now to invest in education and support more of their projects.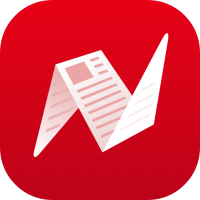 This is original content from NewsBreak's Creator Program. Join today to publish and share your own content.