CHARLOTTE, NC - 'Dressing the Abbey' is an upcoming exhibit that will be displayed in the North Carolina Museum of History on October 23, 2021.
This exhibition features costumes used by actors and actresses in the movie 'Downtown Abbey', which displays the fashion of the British aristocracy in the early 20th century. Visitors can also learn about the culture of the Edwardian era and its fashion style which was in demand in that era.
Costumes that were made by the London Academy award-winning customer, Cosprop Ltd will be presented in the exhibition. The exhibition will also display costumes worn by the high society represented by the Crawley family, the costumes used by the waiters and residents of the fictional English country estate of Downton Abbey, including the uniforms of the waiters, riding outfits, and the luxurious clothes used for formal events. The costumes are decorated with beads, lace, and classic embroidery.
The exhibition will show how fashion progressed from the year 1912 to 1923. 35 costumes from that period will be displayed using mannequins in the exhibition, which include accessories such as jewelry and hats. This collection will show the differences between classes through fashion. Crawley family's costumes, as the higher class, are made of silks and fine woolens and filled with beads and embroidery, completed with hats and jewels. On the other hand, the servant's costumes are only made of simple fabrics.
'Dressing the Abbey' exhibit is developed by Exhibits Development Group in St. Paul, MN and the pre-sale tickets will go on sale September 2, 2021. The price of this exhibit's tickets ranges from $10 to $15, and children ages 6 and under are free of charge.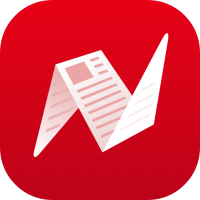 This is original content from NewsBreak's Creator Program. Join today to publish and share your own content.