Cryptocurrency market capitalization growing moving up
Right now cryptocurrencies are most popular all over the world. Expert is predicting this is the future of currencies. But there are some countries where cryptocurrencies are ban.
According to expert cryptocurrency are a digital asset. Which is growing soo fast. In the coming year. It will be more than that.
This is right.
In starting of the year because of covid, many countries are in lockdown. School and university are close. Many industry manufacturing was stopped and many industries suffered losses.
Many countries were in lockdown. Their economic condition was falling because of coronaviruses spreading soo fast entire country. People were fighting with their life. That was the worst condition that happened to people.
But in the cryptocurrency market, the opposite thing happen. In covid time starting off the year cryptocurrency prices increasing like a skyrocket. This is the first time happen in the entire history.
Cryptocurrency is a Digital Asset
Yeah right, But in this market, having too much risky. Investors are making a huge profit in cryptocurrency. Because Bitcoin prices make history. Its prices boom all this time highest.
In April Bitcoin prices cross the $60,000 this is a huge amount of money. This amount is all the time highest in the entire journey of Bitcoin.
But don't take it in the wrong way. Is making a profit in cryptocurrency is very simple. It has lots of risks. Many investors are losing their money in this crypto market.
There are having some disadvantages to investing in cryptocurrency. Its prices are unstable. Everyday prices of cryptocurrency changing. It is difficult for the investor. What will happen next in this cryptocurrency market? What will happen next in the cryptocurrency market?
How can you trust Cryptocurrency It has no real value?
Cryptocurrency is decentralised and it doesn't have any real value. Anytime it can go to zero.
Don't think like that it is just a thought. But you have to be aware of it.
Cryptocurrency is a decentralised regulation that can't control by any organisation or central authorities. It works in demand and supply. People are taking interest in investment in cryptocurrency that is the reason its prices are increasing. But if they stop taking interest then its price goes down.
Do five countries ban cryptocurrency?
1. China
One was a time when China is a hub of cryptocurrency mining. But right now cryptocurrency ban in China. The reason chain ban cryptocurrency in their country.
According to economics time, Chinese authorities say cryptocurrency dispute uses economic disorder and money laundering. There is also can be the reason the Bitcoin mining process consumes a high amount of energy.
According to a business insider, Bitcoin mining consumes around 91 terawatt-hours of electricity annually. Most countries are using coal and fossil for generating electricity. That has bad effects on the environment and human beings.
Coal and fossil are releasing too much carbon into the environment. Because of carbon in the atmosphere, older people are can't breathe properly. They are feeling uncomfortable breathing.
Because of pollution earth temperature become warmer every year. Right now it is necessary to take action and spread awareness to avoid using coal and fossil fuel as much as possible.
2. Bangladesh
Cryptocurrency ban in Bangladesh the central bank of Bangladesh does not allow cryptocurrency trading in their country. They say it goes against the country financial regulation.
The cryptocurrency is decentralized which is not allowed in Bangladesh law. If you found a violation of the law the cryptocurrency trader can face imprisonment.
3. Russia
In 2017 Russia central ban say it was totally against regulating cryptocurrency as real money. Cryptocurrency sites are blocked in Russia.
4. Egypt
Cryptocurrency transactions prohibited are in Egypt. The Egyptian Islamic advisory Dar al-Ifta believes that cryptocurrency is harmful to the national security and economic health of the country.
5. Morocco
In 2017 cryptocurrency trading band in Morocco. Because of illegal Bitcoin trading increasing rapidly in their country.
There are many other countries like Turkey, Iran, Bolivia, Indonesia, Nepal and Macedonia. They are all also ban cryptocurrency trading in their country.
Cryptocurrency is a growing digital asset many peoples making a profit from cryptocurrency. But another side when we see it has many disadvantages. It is decentralised it regulation can't control by any government and central authorities.
Also investing in cryptocurrency is risky because its prices are every time changing much time is difficult for the investor to predict what will be the prices and what will going to happen in this cryptocurrency market.
There are many new cryptocurrencies and their performance is better than older cryptocurrencies. They are more eco-friendly to the environment and consuming less energy in the mining process. Such as SolarCoin, BitGreen and Cardano.
These cryptocurrencies are consuming less energy in the process. That we can say in the future these cryptocurrencies maybe grow. The only thing we do is predict in this cryptocurrency market. But What will happen in this cryptocurrency market nobody know.
Cryptocurrency investment has lots of risks it is necessary to do lots of research and take advice from the expert before investing in the cryptocurrency market.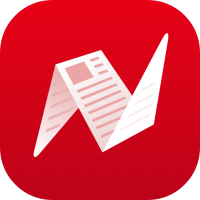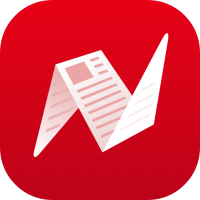 This is original content from NewsBreak's Creator Program. Join today to publish and share your content.