Polkadot coins are more climate-friendly
Polkadot is steadily growing and it has an ultimate goal to become a blockchain network. Polkadot going toward a new generation of blockchain that will Polkadot allow each app developer to create her own blockchain that can talk to other ledgers. Also in this function developers can decide what can kind of transaction fees and can decide how fast transactions confirm to other digital ledgers.
The Polkadot is founded by the Ethereum co-founder Gavin Wood and It is developed by the Web3 Foundation. The initial implementation by Parity Technologies.
Polkadot More Friendly to Environment
In the last three months, crises have happened in the cryptocurrency market. Behind crises is cryptocurrency mining process consume a high amount of energy. In mostly countries are initial power generation is coal and they are a higher amount of coal using to generate power.
The toxic gases released from coal that has a bad effect on the environment. Most of all countries are right now suffering from pollution. They are working on how to overcome the pollution from the environment.
In cryptocurrency mining process consume a lot of energy. Most country has initial power generation is coal. That has bad effects on the environment.
In mid-May Tesla Stop accepting Bitcoin because it consumes lots o energy and energy is generated by coal. That has bad effects on the environment. Elon Musk tweet on his Twitter account Tesla will accept Bitcoin as a payment. And he has shared a graph of Bitcoin energy consumption. After the tweets about Bitcoin, the prices of Bitcoin fall by 10% in the last 24 hours.
China wants to run their own digital currency in their country. China bans Bitcoin mining in their country. And warning those financial institutions that are providing cryptocurrency-related services.
Polkadot is more friendly to the environment
Ethereum and Bitcoin used more electric energy so it is far away from the environment ecofriendly. Polkadot, Cardano these are switching to a new model of blockchain that allows lots of transactions per second. These cryptocurrencies are efficient and highly scalable.
We know how important to make the environment pollution-free. India due to pollution in Delhi can't breathe properly. Because it is a highly-populated area. The government are continuously working to reduce pollution. Running many campaigns and teaching peoples how population badly affect human life.
Due to Bitcoin consuming lots of energy Tesla not accepting Bitcoin because of it reason it is suffering huge losses in the mid-month of May.
Many things happened in this cryptocurrency market inflation, Ban and manipulation. This type of situation could happen in the future. We all have to learn from this situation before anything happen.
Polkadot Performance and Prices
According to the coinmarketcap right now Polkadot is trading at $19.1 its performance is now improving. In the month of April Polkadot was trading at $42 then after crises happened and its prices id goes down.
The Polkadot market capitalization is $18 Billion. It is a trusted and new generation blockchain and eco-friendly to the environment. Polkadot transection second much higher than other cryptocurrencies.
It is Right to Invest In Polkadot
Cryptocurrency is decentralised the prices are changing every day. Its regulation o prices can't control by any central authorities and government. It works on a blockchain network which is very difficult to hack because it is working on-chain network.
Investment can be worth in Polkadot because its prices are much less compared to other cryptocurrencies. Right now Polkadot is trading in this cryptocurrency market at $18 it can be a worthy investment for the long term. If we see the performance of cryptocurrency it totally is volatile anything can happen in cryptocurrency.
The bitcoin starting price was 0.008 in 2010 when it was start trading in the cryptocurrency market. Right now Bitcoin is trading at $39,756 cryptocurrency. Bitcoin was already touched almost high prices tag $60,000 in the month of April. Bt mid of May crisis happened and most of all cryptocurrency was losses its prices.
Anything can happen in this cryptocurrency market it is totally volatile. But long term investment in Polkadot can be profitable it has many reasons eco-friendly to the environment, it is a more advanced version of the blockchain, the transaction per speed is more than other cryptocurrencies.
Polkadot is a project emerging from the blockchain and it is designed to do some things to increase importance. Polkadot is an interchange and translator between different blockchain networks. Creative people are looking to build new wealth and helps a lot of people and solve their problems.
Tops of developers are working and building para chain on top of it and link to this para chain and link into this relay chain. Polkadot blockchain means you can link public chains into private chains.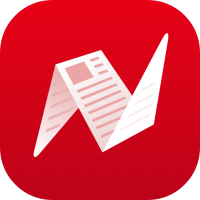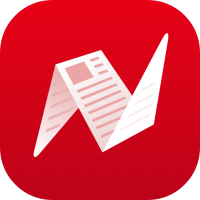 This is original content from NewsBreak's Creator Program. Join today to publish and share your own content.