Bitcoin Price is continuously growing in the last 10 days Its prices go from $29,789 to $41,175.
In the last week, Bitcoin prices are getting a hike. The last three months was the worst month for the cryptocurrency. In these months cryptocurrencies were suffered huge losses. That was a time very difficult to predict and choose the right cryptocurrency for the investment. Because In crises most of all cryptocurrency suffer losses.
According to the Forbes cryptocurrency crash it loss $1.3 million in two weeks. This article was published in May. When crises was happened in the cryptocurrency market. That was a time Elon Musk tweet on his Twitter account and say Tesla will not accept Bitcoin as payment. After this news Bitcoin, the cryptocurrency market crashed, and most of all cryptocurrencies suffer huge losses.
China Ban Bitcoin Mining
China Ban Bitcoin mining in their country. That was also the reason Bitcoin prices went down. This news is in the month of mid of Jun. According to Economics Time China ban cryptocurrency mining in their country. China is a hub of Bitcoin mining. It has half global cryptocurrency mining. Also, China is warning those financial institutes are providing cryptocurrency-related services.
Because Ban cryptocurrency mining in China that affected cryptocurrency prices. That is a reason lots of trusted investors are taking off their money from the cryptocurrency market. Then cryptocurrencies prices continuously falling.
According to Coindesk Bitcoin prices $41,175 trading in this cryptocurrency market. After suffering huge losses this week best week for Bitcoin. After three months of suffering huge losses, prices get a hike. Bitcoin is a crypto king its value is nearly $800 billion. Its prices gradually increase in the last week from $29,599 to $41,175. Its prices had jumped more than a 22% in one week.
Elon Musk Support Bitcoin
In the starting year of 2021 Bitcoin got support from Elon Musk then prices of Bitcoin growing like a skyrocket. According to the NDTV, an article was a time battle between fiat money and crypto Elon Musk support crypto. In February Bitcoin short higher after Tesla revealed it had brought 1.5 million Bitcoin and it is accepting Bitcoin as payment. After Tesla accepting Bitcoin as payment the prices of Bitcoin get a high jump.
In a mid of May, crises were happened in this cryptocurrency most of all cryptocurrencies suffer high losses. According to BBC Tesla is no longer accepting Bitcoin due to climate concerns. In mid-May Elon Musk tweet on his, Twitter accounts Tesla will not accept Bitcoin as a payment "no one can purchase Tesla by Bitcoin" after this tweet the Bitcoin prices fell by 10% in 24 hours.
It is worth investing in Bitcoin
According to the coindesk Bitcoin right now trading at $31,147. Bitcoin is an investment tool that provides some advantage over traditional investment.
Liquidity: Bitcoin is the world most popular liquid investment asset because it is a worldwide establish a trading platform, exchange and brokerage. Digital currencies will be the best for long term investment because of high market demand.
Lower inflation risk: Digital currencies are not regulated by any government or central bank. It is a decentralised work on the blockchain network. It is impossible or very difficult to erase data from the blockchain. That means low-risk fraud.
New opportunity: Bitcoin and cryptocurrency relatively are new trading platforms. New coins are becoming mainstream for trading. The new coins bring massive growth to this platform and opportunities for investors.
Minimalistic trading: Stock trading has required documents and licenses. Also, you required a broker to trade a company share. But Bitcoin or cryptocurrency is minimalistic trading that only required a trusted wallet. Where you can buy and sell their cryptocurrency.
Bitcoin is the future of cryptocurrency institutes adding Bitcoin to the balance sheet and in El Salvador making Bitcoin official tender it looks like Bitcoin will be the future of digital currencies.
Bitcoin regulation can't control by any government or central entity. It's a monetary policy.
Can Bitcoin Explode in 2021
Cryptocurrency is a digital asset from a cryptocurrency in 2021 lots of people are making profits from it. Taking as a future investment plan. Bitcoin prices started at $0.0008 in 2010 and its prices reach more than expected in 2021. In mid of 2021 it price was touch $60,000.
China bans cryptocurrency mining and Tesla not accepting Bitcoin because of environmental issues. After crises happening in the cryptocurrency market that Bitcoin prices are again growing. Its prices jump from on 20 July Bitcoin was trading at $29,789 in the last 10 days its prices continuously growing right now Bitcoin trading at $38,011.
This is the best thing about Bitcoin after huge losses it prices is growing. We can expect that it can become much bigger in the future. The one thing I see it can be disadvantages the prices of Bitcoin much more than other cryptocurrencies. If you invest lots of money to buy a single Bitcoin coin. Also, it is volatile in nature anythings can happen again crises be aware of it before investment.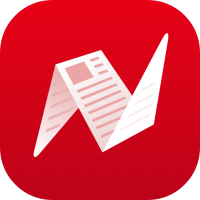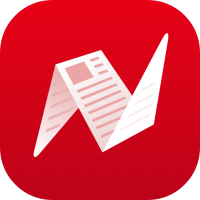 This is original content from NewsBreak's Creator Program. Join today to publish and share your own content.