That the currency that began as a joke becomes the real currency
Cryptocurrency is a bigger market it has its own advantage and disadvantages. Every month many different things happening in this crypto market. In starting of 2021 some cryptocurrencies got support from celebrities. And famous influences. It has a bigger impact on cryptocurrency performance and cryptocurrency performance increase in a short duration of time.
In starting of the year 2021 before crises cryptocurrency got promote by Elon Musk. Specially Elon Musk support Bitcoin. He says Tesla will start accepting Bitcoin as a payment. After this news prices of Bitcoin drastically increased and become the top performer cryptocurrency in this crypto market.
Its price was touch $60,000 in the month of April. But in the month of May. He was gain tweet on Twitter Tesla will not accept Bitcoin as payment because the Bitcoin mining process consumes a high amount of energy and most energy is generated by coal and fossil fuel. Which are release a high amount of carbon. That has a bad effect on the environment and human health. For that reason, peoples feel difficulty in breathing and the chances of global warming increase.
These are all things going on in this cryptocurrency market for that reason. It suffered losses. It is necessary to learn from this situation. It would definitely help in the future.
This is a current scenario of a cryptocurrency market now move ahead on an important topic.
Will Dogecoin Go Up
The cryptocurrency market is decentralised and open source. It works on a market requirement. Its performance and growth can't control by a government and any other central bank. It is work on demand and supply.
Dogecoin is a payment system of commercial application that has gained traction on the internet. Mainly It is used as a tipping system, in social media users are tip her popular and her favourite content creator. Right now digital media is a bigger market. Content creators are increasing every day and social media platforms are booming right now. That can be the reason for the future more demand for Dogecoin. Because it working a structure to tip valuable content creators.
Dogecoin has its own online trusted community. Which they are treading in a Dogecoin. The trusted community has an important role in the cryptocurrency trading platform. When crises happen in the cryptocurrency market. At that time trusted members are helping to maintain the prices.
Dogecoin Support From Elon Musk
Elon Musk founder of Tesla and SpaceX. In a month of May. He says now Spacex accept cryptocurrency Dogecoin. He will launch an upcoming satellite name Doge-1 to the moon.
Dogecoin is the fourth-largest cryptocurrency by market value in this crypto market. It is promoted by Elon Musk.
Elon Musk is a Robinhood of the cryptocurrency market. One negative tweet should the cryptocurrency market will crash. In the mid of May. He was tweet Tesla will not accept Bitcoin as payment. This tweet crash an entire cryptocurrency. Most of all cryptocurrencies suffer losses. But highly affect Bitcoin prices.
According to the Republic World Elon Musk tweets support of Dogecoin again. The stock prices are increased by 8%. Elon Musk always supports Dogecoin. At the start of 2021. He sent many tweets to support Dogecoin. After every tweet, the prices increase.
Elon Musk says for Dogecoin I haven't and won't sell any Doge. He sent a tweet on Twitter. He claiming he would never sell Dogecoin holding. He was the ultimate Dogecoin holder.
Tesla CEO Elon Musk support Dogecoin. People are called him a Dogefather. Because he is Robinhood of a cryptocurrency market. When he was sent any tweet about Dogecoin the prices of Dogecoin increase. He manipulates the cryptocurrency market by tweet.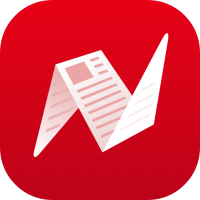 This is original content from NewsBreak's Creator Program. Join today to publish and share your own content.