These cryptocurrencies is a top gainer in the last 24 hours
Cryptocurrency Market is a big hub amorous number of cryptocurrencies. There are over 1000 cryptocurrencies in existence right now. More than 600 cryptocurrency market capitalization over $100,000.
Some cryptocurrency has a huge demand and important role in the blockchain network. These cryptocurrency market capitalization prices growing like a skyrocket. Such as Polygon, and Polkadot and Ethereum. This cryptocurrency market capitalization growing every day.
In last month crises happed in this cryptocurrency market. Most of all cryptocurrency suffer a huge loss. The reason that many investors are losing their money in the cryptocurrency market. It can happen in future. We have to learn important lessons from these crises. Anything could happen to cryptocurrency. Crypto market it can be manipulated by celebrity. This already happened by Elon Musk.
Cryptocurrency mining consumes lots of electricity. Mostly electricity generation source is a fossil fuel and coal. There are release lots of carbon gases in the environment. That has a bad effect on the environment. The chances of global warming increase. That reason People will be phase many health problems issue and also due to pollution peoples feel difficulty in breathing. That will the reason countries can be ban Bitcoin mining in their country.
China bans bitcoin mining in their country. And warning those financial institutes which are providing cryptocurrency-related services. China stops providing electricity to Bitcoin manner.
Now we have to move on to our own topic top gainer cryptocurrency.
But in this article, we have to see the top five gainer cryptocurrency in the last 24 hours.
1. Crypto Village Accelerator (CVA)
The crypto Village Accelerator trading in the cryptocurrency market at $ $1.96e-8. Which is much less than $1. The volume of Crypto Village Accelerator $81,517. Its gain is up 13.93% in the last 24 hours.
According to the coinmarketcap, its ranking in the cryptocurrency market 2531. It has a circulating supply of 9,57,00,000 CVA coins.
The crypto village accelerator claims to be a global accelerator of blockchain projects created to protect investors and financial growth.
2. RealFevr (FEVR)
The Real Fevr company started in 2015 with fancy football apps with more than 2.5 million downloads. The Real Fevr major goal to enter the global market of a sport NFT consolidation, by launching the first-ever football video NFT marketplace. It has its own cryptocurrency marketplace the Fevr token.
The Realfevr token treading in the cryptocurrency market $0.010810 and its market volume $3,91,81,367. The RealFevr gain is up 192.13% in the last 24 hours.
3. Blockchain Quotations Index Token (BQT)
The blockchain quotation treading in a cryptocurrency market $0.027 and its market volume $2,18,021. Blockchain quotations gain up to 355% in the last 24 hours. And its current cryptocurrency ranking 3000.
The Blockchain Quotations index (BQT) is a cryptocurrency and operate in Ethereum.
4. Binamon (BMON)
Binamon is a cryptocurrency right now trading in this cryptocurrency market today at $0.041 and its current volume of $99,63,115. According to the coinmarketcap, it ranking 2562 in the cryptocurrency market. Its prices grow 177% in the last 24 hours.
Binamon is a metaverse of a Digital Monster that live on a Binamon smart chain. Which allow millions of peoples to join the NFT and blockchain-based gaming world.
5. Insureum (ISR)
Insureum cryptocurrency treading in its cryptocurrency market $0.016 and its trading volume of $1,45,023. Insureum prices grow up by 228% in the last 24 hours. And its ranking in this cryptocurrency market is 1184.
Insureum is a cryptocurrency and operates on the klyatn platform. The current supply of Insureum in the cryptocurrency market 290,000,000 with 214,048,583.4344944 in circulation.
This list of cryptocurrencies is a top performance in the last 24 hours. In this cryptocurrency market, right now there are have more than 1000 cryptocurrencies in this market. That means more options for the investor. One important thing to do before investing in any cryptocurrency do proper research about that cryptocurrency. And Take advice from the expert.
These cryptocurrency performances in the last 24 hours also we know very well cryptocurrency is volatile in nature. The prices of cryptocurrency change every day.
Investment in cryptocurrency will be a risk because already many crises happed in this cryptocurrency Tesla ban Bitcoin as payment and China Ban bitcoin mining in their country. Because mining process consumes a high amount of electricity and it has a bad effect on the environment.
Another important fact about cryptocurrency. People are making a huge profit in a short duration of time. Those people are making a huge profit from it. He was early invested in Bitcoin. When it was started trading in this cryptocurrency. They become millionaires because Bitcoin prices are very less than $100 and right now prices of Bitcoin $34,330 and Bitcoin already cross $56,000 in April. Because of crises and the ban of Bitcoin mining, the prices of Bitcoin goes down.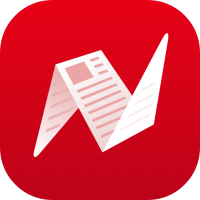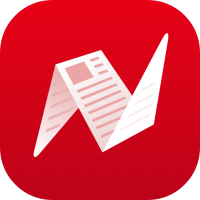 This is original content from NewsBreak's Creator Program. Join today to publish and share your own content.