China Ban Bitcoin Mining Hub in Southwestern Yannan
Investment is very important, think about it should money work harder for you. How will your life then?
The investment allows you to grow your wealth and add some additional income streams that will help to achieve your financial goals. That dream you are seeing from your childhood.
The investment provides you financial stability in life without the worry about money. You survive your life happier without worry about money and work because your investment always works hard for you.
People are making a profit from investments such as Cryptocurreny, Real estate, Bonds NFT. This is a great asset.
I always discuss with my friend about investment how can we achieve our financial goals. Actually, we did many things sometimes we get succeeded and sometimes we get failed but we learned many lessons from this experience.
Cryptocurreny Losses
Cryptocurreny suffers huge losses in a mid of May after China warming a financial institution for offering cryptocurreny services and ban Bitcoin mining. May is the worst month for cryptocurreny most fall down and suffer a big loss.
In a month of May, a tweet sent by an Elon Musk "Tesla will not accept Bitcoins as a payment" After this tweet Bitcoin get a crash and loss a $ 30,000 in the last three months. The reason Tesla stop accepting Bitcoin because in the mining process cryptocurrencies consume lots of electricity and most of the electricity generated from coal, and fossil fuel. These releases a large amount of carbon that has bad effects on the environment.
Investment in cryptocurreny is a little bit risky but also potentially extremely profitable.
Is it worth investing in Bitcoin Right Now?
Investment in cryptocurreny in this current situation will be risky. Right now many issues going with cryptocurreny such as Tesla will not accept Bitcoin, China bans crypto and mining, US regulation on Bitcoin and Tether.
Cryptocurreny market in a critical situation. What will happen in this cryptocurreny market nobody knows?
Right now choose an alternative cryptocurrency this will be the better option. In this cryptocurreny market, many others cryptocurreny have to potential to overtake Bitcoin the interesting thing is these cryptocurrency prices are much less compared to Bitcoin.
Currently, Bitcoin treading $36,695 this you can buy one Bitcoin and this is a lot of money which is more risk for investing in Bitcoin.
Alternative cryptocurreny will be Ethereum which is the second most popular cryptocurreny in this market.
According to fortune, Ethereum has the potential to take over Bitcoin. Because Ethereum has a unique feature and it develops for development and innovation it uses in both forms first for transection and other developing a decentralized application which will value become in future.
What was the reason Bitcoin fall down?
Bitcoin lost around $30,000 in the last three month these months are the worst month for a cryptocurreny.
Bitcoin is cover 66% area in a cryptocurreny market this is the first cryptocurreny that has a $1000 billion market capitalization.
What was the reason Bitcoin suffers huge losses?
1. Elon Musk Tweet
Cryptocurreny is decentralized open-source and volatile. It can't be regulated by a government and other organisation. Its prices depend on demand and supply.
On 11 May Elon Musk tweet on his Twitter account Tesla will not accepts Bitcoin as payment after this tweet Bitcoin get crash Bitcoin lost 17% after this tweet. Behind the reason for the tweet environmental issue In cryptocurreny mining process, it consumes lots of electricity and electricity generated from coal and fossile fuel. Which are released a high amount of carbon that has bad effects on the environment.
2. China Ban Crypto Minning
China bans cryptocurrency mining southwestern Yunnan is a Bitcoin mining hub. China has given a warning to miners to close up their shop until the end of June.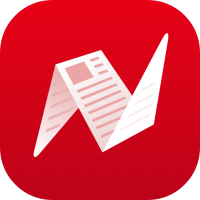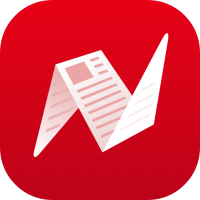 This is original content from NewsBreak's Creator Program. Join today to publish and share your own content.