The Crypto market is volatile anything can be will happen
In the last couple of months, Polygon is a soo much popular in the crypto market because of its unique working structure. It has an important role in the Ethereum blockchain and It is a more secure Altcoin. We will see more details about It in this article such as Will Polygon Be successful, Is worth investing in Polygon, It can become bigger in the future
Since mid of April different things happing in this cryptocurreny market crisis, manipulation and ban on cryptocurreny. That a reason some cryptocurreny suffer huge losses in prices and capitalization. Recently two things happen in this cryptocurreny market. China bans Bitcoin mining in their country. And another Elon Musk manipulates the crypto market.
According to Globaltimes China shut down over 90% of its mining capacity in southeast wale. China Southeast wale is a hub of a cryptocurreny mining base with more than 90% of the mining capacity shut down. The local company stopped issue electricity supply to cryptocurreny miners.
This bad news infects the cryptocurrency market after this news cryptocurrency prices are falling down.
According to livemint Bitcoin prices, fell down 17% after a tweet by Elon Musk Tesla will not accept Bitcoins. On 14 May, a tweet sent by Elon Musk on his Twitter account "Tesla not accepts Bitcoin as payment because of high consumption of energy" This tweet badly affects a cryptocurreny. The reason behind this tweet most of all energy generated by coal and fossil fuel. That has a bad effect on the environment and the chances of global warming will increase.
Elon Musk working towards removing pollution from the environment. This is a good decision. Everyone has a need to work because it is important to save our environment. Because it's our home where we live.
Polygon
Polygon (MATIC) is Indian blockchain scalability called Ethereum internet of blockchain. It is co-founded in 2017 by three software engineers — Jayanti Kanani, Sandeep Nailwani, and Anuraj Arjune. It is a Mumbai based startup right now most popular in India.
Ethereum faced some the challenges such as high fees, poor user experience, Transaction per second. Polygon aims to create a multi-chain ecosystem of Ethereum compatible on the blockchains.
In starting Polygon name a MATIC Network later it was rebrand into Polygon when its scope expands. It aims to provide a blockchain that can freely exchange value and information.
Polygon also uses in innovation areas in cryptocurrencies such as Defi(Decentralized finance), DApp (Decentralized Application), DAO (Decentralized Autonoumce Organisation) and NFT's (Non-Fungible Token). According to devteamspace In the coming years, the demand for decentralized applications will be more in this world.
Benifits of the Decentralised Application
Removing transaction fees
It is an open-source
User control their data
It will accept cryptocurrency
It can't control by any central authorities
It can generate income for the user
It is worth Invest in Polygon
Right now Polygon name count in the top cryptocurreny. According to coinmarketcap Polygon has a rank of 16 in the cryptocurreny market its market capitalization is $10 billion right now trading in the crypto market $1.08 per coin.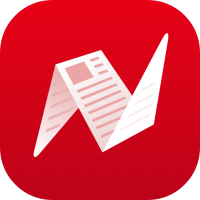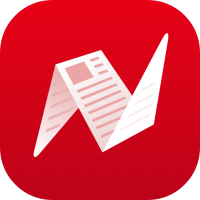 This is original content from NewsBreak's Creator Program. Join today to publish and share your own content.