BitTorrent Token is among the top 10 cheap cryptocurrencies with tremendous growth potential in 2021
After a tweet by Elon Musk " Tesla car suspend taking bitcoin as a payment" This news affects the overall cryptocurrencies market most of the cryptocurrencies fall down after that news. The cryptocurrency market suffers huge losses.
Also, BitTorrent falls down some cent, BitTorrent struggle for the last couple of years to touch $1 but still, it is not cross. BitTorrent is the most popular cryptocurrency around the world, most of them know as larger file transferring services around the world, but few peoples know it is also a cryptocurrency this name is a BitTorrent.
Why BitTorrent has the most popular around the world?
BitTorrent is a lead software company with the most popular Torrent file transfer site. Torrent is used for downloading an application, movies, albums games. I listen from many peoples they say " Everythings available on torrent" that means if you something, can't find on google try to search on Torrent. Definitely, you will get it. That unique working structure Torrent is the most popular file transferring site around the world. Torrent get 40% to 70% internet traffics.
BitTorrent is a parents company of Torrent it has many subsidiaries such as torrents and Utorrent. Tron Foundation working to improve file transferring services and making a easy for people. BitTorrent is a cryptocurrency brought by the Tron Foundation. Justin Sun is the founder of a Tron Foundation he brought a BitTorrent in $144 million for his blockchain startup. Already BitTorrent has 170 million users around the world. That has a great advantage.
Can BitTorrent Cross $1
BitTorrent struggle last two years but in the month of April 2021 pickup a high jump then constantly moving up and the highest reach $0.01068 then after it performance slowing down. After a tweet by Elon Musk, "He suspends accepting Bitcoin as a payment" because mining cryptocurrency required high energy and most of the energy generated from coal and fossile fuel that have bad effects on our environment. Then after a tweet cryptocurrency market get a crash, "Crash means high prices drop in a short duration of time"
When we see BitTorrent previous performance and market capitalization and current situation the thought comes to mind it will take more time to reach $1 around 2 or 3 years. It is the most popular cryptocurrency around the world but it will take years and also depend on cryptocurrency market conditions.
The investor is very important to grow the market of cryptocurrency because it is decentralized, Work on a blockchain network is totally transparent for people. Non of any authorities, central government, bank control on it. It based on a public transaction in the cryptocurrency market.
What is BitTorrent?
BitTorrent (BTT) is a cryptocurrency launched on the Tron blockchain in 2019. BitTorrent acquired by Tron founder Justin Sun. BitTorrent is developing for a peer-to-peer file transferring with the same name. After acquire by a Tron foundation it runs on Tron protocol. Tron Foundation reveals a Project Atlas, a new renewal of BitTorrent file transferring software.
Some facts about BitTorrent
BitTorrent used a peer-to-peer protocol for file transfer and that company helps to maintain a protocol.
BitTorrent doesn't spread illegal files.
Sometimes BitTorrent used a legal.
BitTorrent maintain a protocol, Then offers services.
BitTorrent is responsible for 43% to 70% internet traffics.
How BitTorrent Work?
BitTorrent is a protocol that works by downloading a larger file that required a minimum internet speed. BitTorrent working to improve or maximizes file downloading speed by gathering a file that wants to download.
Working process of BitTorrent
You open a web page in a browser and click a link to download a file to your computer.
Then web browser on the computer tells the central server that the computer holds the web page the file you want to download and then transfer the same copy of a file to your computer.
The file transfer control by a protocol such as a File transferring protocol and Hypertext transfer protocol.
The speed of BitTorrent depends and effects by a number of variables, such as protocol, traffics on the server and the number of other computers is downloading a file.
BitTorrent run by Justin Sun they constantly working to improve the platform and make it much bigger for the people. BitTorrent token has a total supply of 990 billion and 20% of the supply is for Tron Foundation. The total worth of BitTorrent and market cap $3.49 billion.
According to WalletInvestor BitTorrent is a profitable investment in the long term. It may go from $0.00703 to $0.0126 and to the coming years may hit $0.526 but it takes time to grow market capitalization. The advantage of BitTorrent it is the most popular and it has many users worldwide. Also BitTorrent contribute a 40% to 70% web traffics.
Final Thought
BitTorrent is used as a peer-to-peer protocol for larger file transfers.
BitTorrent will take 2 or 3 years to cross $1.
Tron Foundation founder Justin Sun acquires a BitTorrent in 2019.
Tron Foundation reveals an Atlas project that will integrate BitTorrent.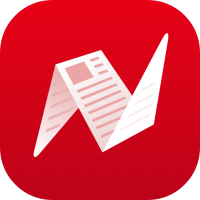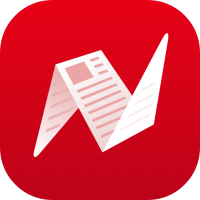 This is original content from NewsBreak's Creator Program. Join today to publish and share your own content.