China to shut down over 90% of its Bitcoin mining hub in southwestern
Many different things happening in this cryptocurrency market, losses, crises or manipulation. Investment in cryptocurrency will be safe or we would lose your hard-earned money.
In starting of 2021 we have seen tremendous growth in the cryptocurrency market. Most of the cryptocurrency performances are amazing such as Bitcoin, Ethereum and recently Polygon. But Bitcoin and Ethereum conditions are different in this cryptocurreny market.
Bitcoin breaks all its previous records in mid of April it's cross $60,000 no one believes that Bitcoin crosses this price. When Bitcoin started live treading in this cryptocurreny market some investors already predicted sometimes later Bitcoin could become a bigger cryptocurreny. Actually, this happened in 2021. But it loses $26,603 in the last two months.
Ethereum cryptocurreny is much different from other cryptocurrencies. Its use as both transection and building decentralized applications. Ethereum is a top second cryptocurreny and is the most popular cryptocurreny around the world. But it loses $2,128 in the last two months.
Current Situation Of a Cryptocurreny Market
According to the Global Times latest news got from China "China bans bitcoin mining on China it's nearly shut down 90% of Bitcoin company in southwestern now Bitcoin manners are starting moving toward the US.
And other things that happening in China. Chinese governments are warning financial institutes which are providing crypto services and use cryptocurreny as a payment transaction.
Yes! It will affect the cryptocurreny market and cryptocurreny prices could go down.
Southwestern is one of the biggest Bitcoin mining bases in china. It gets warning notices from local electricity companies that will stop supply electricity to crypto mining projects. And also ban by local authorities for providing approval for new mining projects.
According to CNBC NEWS China, renewed crypto crackdown wipes the $400 billion value of the total digital currency market largest mining hub shut down. In China, the financial institution will not provide any cryptocurreny related services.
After this news, bad effects on the cryptocurrency market. Bitcoin down by 8% in the cryptocurrency market many other things are happened related to the cryptocurrency market. Be aware of it before investment.
Cryptocurreny Suffer huge Loss After an Elon Musk Tweet
According to mint On 13, May Elon Musk sent a tweet on his Twitter account "Tesla Suspend Viechle Purchase Using Bitcoin" After this tweet most popular cryptocurreny Bitcoin prices fall by 17% in 24 hours.
Behind this tweet in cryptocurreny mining consume lots of energy mostly energy generated from fossile fuel and coal. It has a affects on the environment because coals are releasing a huge of carbon gases that have bad effects on the environment.
Elon Musk Tweet
Investment In Cryptocurreny
Bitcoin
The situation of cryptocurreny different in the last three or four-month in a month of April top cryptocurrency Bitcoin trading at $60,000 and this is a huge amount of money but right now Bitcoin trading at $33,985 almost half the amount. Bitcoin suffers huge losses from the month of May.
The investment will be risky in Bitcoin because it already at a suffer loss and China ban Bitcoin mining in China and other Tesla stops accepting Bitcoin as payment. Because of these two reasons, Bitcoin suffers huge losses.
Bitcoin prices are high to other cryptocurreny right now Bitcoin trading in cryptomarket $34,359 this is a huge amount. If it gets crash after the investment you can suffer huge losses. The better option will be to choose other cryptocurreny that price much less compared to Bitcoin.
Ethereum
Cryptocurreny market volatile in nature prices are goes up and down every day. It is very difficult to predict what will happen next month in the cryptocurrency market. Risk involvement in cryptocurrency much more than other investments. And its is also a most growing market in this digital currency.
Crises happened in the month of May most of all cryptocurrencies suffer huge losses. Ethereum also suffers a loses. Ethereum was trending $4,000 before crises. After the crises, Ethereum prices are falling down and right now Ethereum trading at $1,929 but still, Ethereum will be a good investment because it is a unique cryptocurrency to others it develops for innovation.
Reason Ethereum will be a profitable investment
Ethereum is a virtual machine
It is a second largest cryptocurreny
Ethereum 2.0 is an advanced version of Ethereum
Ethereum has an advanced developer team
Ethereum is a more secure blockchain network
Altcoins
In the cryptocurreny market some of cryptocurreny has a small market capitalization but In these cryptocurrency has the potential to beat other top cryptocurreny. These altcoins are trending in cryptocurreny markets such as Cardano, Polygone, Dogecoin and Litecoin.
These altcoins have a small market capitalization but it is developed for top cryptocurreny facing an issue or unsatisfied customer.
List of Altcoin Best Performing Altcoin In 2021
Ethereum (ETH)
Litecoin (LTC)
Stellar (XLM)
Dogecoin (DOGE)
Polkadot (DOT)
Cosmos (ATOM)
These are the most popular Altcoin crypto market in 2021. Before investment does proper research and takes advice from an expert.
Final Thought
Cryptocurreny is a digital asset it is the fastest-growing market. From this cryptocurreny in 2021 many investors making a profit.
Before investing in any cryptocurreny choose a trusted wallet.
Investing in cryptocurreny is a little bit risky to do proper research before investing.
Safety and security is an important
Market trend and investor perception keep in mind
Beware of Bubble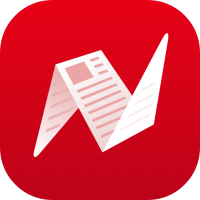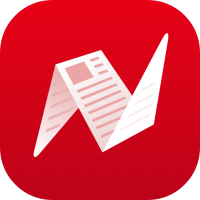 This is original content from NewsBreak's Creator Program. Join today to publish and share your own content.