Bitcoin got crash after a tweet
The month of May is the worst month for Cryptocurrency. In this month most of all cryptocurrency suffers a huge loss. Bitcoin and Ethereum both are a covers most area of a cryptocurrency and both suffer a huge loss.
Other cryptocurrency BitTorrent, Dogecoin and Ripple these cryptocurrency does not significantly impact their performance because their prices are not even a $1.
What was the reason cryptocurrency suffers a huge loss?
An interesting thing happens in the cryptocurrency market on 11 May that drastically change the picture of cryptocurrency in 24 hours.
On 11 May Elon Musk tweet on his Twitter account "Tesla will not accept Bitcoin as a payment reason is an environmental issue" after this tweet many cryptocurrencies got a huge loss in 24 hours. But Bitcoin get to crash and after that, its prices are continuously falling down. We can't predict. It will get potential in future but anything will happen in the cryptocurrency market.
Bitcoin affects lots after this tweet I think people are getting manipulates by Elon Musk. He is a great scientist and entrepreneur with an intelligent mind.
In starting the year 2021 he promotes cryptocurrency because of its unique feature transparent and decentralized or its works on a blockchain. Which is very difficult to hack this network.
Then after cryptocurrency market growing rapidly in the last four-month. Then in May tweet about the environmental issue "Bitcoin mining consumes much of energy" and energy generates from coal and fossil fuel. These all release carbon that has a bad impact on our environment and the chances of global warming are more.
After that tweet Bitcoin get crash and currently suffering from losses.
Short Summary About Bitcoin
Bitcoin is an open-source decentralized digital cryptocurrency. It founded by Satoshi Nakamoto in 2008 user send the user a peer to peer bitcoin network without intermediates. All transactions are verified by nodes through cryptography and recorded in a public distributed ledger called a Blockchain.
Bitcoins are created in this process called mining it is a complex mathematical equation. It is also used to buy good services.
Bitcoin Performance
Bitcoin use began in 2009 that time its the price is some cents. In 2017 Bitcoin got a certain growth and reach $17,098 but its performance falls down. An interesting thing happens at end of 2020 that time its performances are drastically getting growth this is an all-time high.
Bitcoin breaks all previous records in the month of March cross $60,000 after the worst thing happens Bitcoin and suffer huge losses.
Are Bitcoins Safe?
Investment is a little bit risky in cryptocurreny because it is volatile in nature. Nobody knows. What will happen in the cryptocurreny market next month?
Bitcoin suffers huge losses in the Month of May because of a tweet and environmental issue right now Bitcoin trading at $36,686. In a one month Bitcoin loss, $21,994 is a pretty amount. And Bitcoin still suffering losses.
This time investment will be risky in Bitcoin because it worth right now $36,686 this is a good amount of money. Cryptocurrencies are decentralised its can't control by a government or central bank. It works on demand and supplies. If people are not investing in Bitcoin then it will never grow.
Transection is a cryptocurreny that is a totally transparent less chance of fraud in the crypto market.
Which cryptocurrencies are best for investment?
Investment in Bitcoin little bit risky because its prices are more than other cryptocurreny you have to pay much more money to buy one Bitcoin. Alternative cryptocurrency will be the best option.
On the internet, lots of articles published on Ethereum and investors are predicted Ethereum will overtake Bitcoin in future. And it can happen because Ethereum has a unique feature to all other cryptocurrencies most active developers are working on Etherum.
They using the Ethereum programing language to develop a decentralised application. Ethereum develops for innovation and development. And another thing Ethereum best for investment because its worth is less compare to another Bitcoin I think Ethereum has less risk compare to Bitcoin.
Dogecoin will be the best investor in a long term. Cardano and polygon are treading on a cryptocurreny market in the last couple of months both cryptocurreny are get a hike in their performance. Long term investment in this cryptocurreny will be profitable in the future because right now this cryptocurreny has come with a new feature "which other cryptocurreny facing an issue in the cryptocurrency market" this is an advantage these will explode in future.
Investment in a cryptocurreny market is a little bit risky before an investment does proper research and take advice from the investor. Choose a trusted wallet for the investment many Freud in already happened in this market.
Final Thought
Investment in Bitcoin has a little bit risky because it worth are more compare to other cryptocurreny and its performance are continuously going down for the last three months.
Invest in other cryptocurrencies whose worth are less compare to Bitcoin.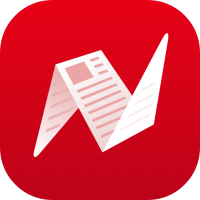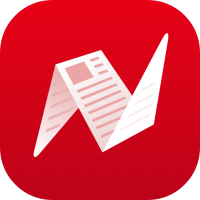 This is original content from NewsBreak's Creator Program. Join today to publish and share your own content.