Cryptocurrency work as a form of a digital asset, the interested investors are investing in cryptocurrency to hold it. When its prices raise and touch hike then they sell it and earning profits.
Cryptocurrency markets capital gaining like a hurriedly every year's new cryptocurrency added to this market. These cryptocurrencies have a compact market capitalization right now, but these cryptocurrencies have the potential to explode in future.
Such cryptocurrency, Ethereum, Dogecoin, BitTorrent, Litcoin, and Ripple. That all are trending right now in the cryptocurrency market. Expert prediction Ethereum has the potential to overtake Bitcoin this will happen sometime yet. Dogecoin and BitTorrent starting the year of 2021 gain a hike in a very short time.
Bitcoin cryptocurrency breaks all its previous records in the month of April. Currently worth one bitcoin $54,939 and it's market capital $1 Trillion. It worth are almost double compared to last year, this is the fastest Asset to reach $1 Trillion.
Cryptocurrency market risk involves a high because cryptocurrency is volatile in nature. Its prices are very day goes up and downs before investing in cryptocurrency do proper research and take advice from an expert.
Blockchain Technology
Blockchain is recording transaction data in blocks, that are linked together using cryptography. All block carries a cryptographic hash of the previous block, timestamp, and transaction data. Any data on a blockchain cannot be altered retroactively without altering all subsequent blocks.
Blockchains are generally controlled by the peer-to-peer network for using a distributed ledger. Blockchain created by Satoshi Nakamoto in 2008 to work as the public transaction ledger of the cryptocurrency bitcoin. It is decentralised can't be regulated by Government and Central bank.
In this article, we explore about What 10 cryptocurrency has potential to explode in 2021.
1. Ethereum (ETH)
Ethereum is an open-source decentralized cryptocurrency based on blockchain technology. It builds by Vitalik Buterin in 2013, it went live in 2015. With an initial supply of 72 million coins. This platform allows user to build and operate decentralized applications that user interacts with. The decentralized application provides a broad array of finial services without the need for the financial institution.
The market capitalization of Ethereum $250 billion is almost more than double last year. In the month of May Ethereum touch a top hike, currently worth one Ethereum is $4,022 it will gain more market capital in future.
Why Ethereum has the potential to explode in 2021?
Ethereum is work on a blockchain that was developed to support scripting and building of the decentralized application and smart contracts through a virtual machine, these are all made the transaction more secure.
Ethereum has a prime role in making a decentralized application, In future, most application builds using Ethereum.
Ethereum is different from other cryptocurrencies it works in both form transaction and programming language.
More than 2 lakh active developers are working with Ethereum.
2. Ripple (XRP)
Ripple is created by Ripple Labs a US-based technology company, it released in 2012. Ripple is a real-time gross settlement system and currency exchanger. It built an upon distributed open-source protocol. Which support token.
Ripple goal to allow safe and instantly and nearly free global financial transaction with no chargeback.
Why Ripple has the potential to explode in 2021?
Ripple is a payment settlement system that empowers " secure" instantly and directs cross-border transaction without chargeback.
Ripple payment settlement system resulting in partnerships with huge banks and financial institutions.
Ripple is the third-largest cryptocurrency in the market.
Ripple recent surveys for the company and industry 99% of the participants give positive feedback about the Ripple payment system.
3. Dogecoin
Dogecoin is a cryptocurrency created by two software engineer Billy Markus and Jackson Palme, both are decided to create a payment system as a joke, making fun of cryptocurrency at that time. The Dogecoin logo is like the face of the Shiba Inu dog from the "Doge" meme.
Dogecoin used for trading physical, tangible items in exchange for Doge it will take place in online platform communities such as Reddit and Twitter, where user share currency-related information. It is also used for selling a house.
Why Dogecoin has the potential to explode in 2021?
In May of the month, Dogecoin rises more than 50% in 2 to 3 days.
Now Dogecoin has small market capital but it has the potential to grow more in future.
Dogecoin is a more popular cryptocurrency around the world.
Elon Musk says on Twitter Dogecoin might be my favourite cryptocurrency. It's pretty cool.
4. Bitcoin (BTC)
Bitcoin is a cryptocurrency invented by Satoshi Nakamoto in 2008, this is the most popular cryptocurrency around the world. It is an open-source decentralized cryptocurrency based on a blockchain network. Bitcoin is a top cryptocurrency that covers 68.1% of cryptocurrency market capital. Right now worth one Bitcoin is $49,991 in the month of May its graph is continuously sliding down.
It's is a decentralised cryptocurrency that can't control by any authorities and central bank. The risk factor involves very high in Bitcoin because it's volatile in nature its prices are going up and downs every day. Before investing in cryptocurrency do proper research and take advice from an expert.
Why Bitcoin has the potential to explode in 2021?
Bitcoin cover the largest cryptocurrency market capitalization and total market value of more than $1 trillion.
It is the most popular cryptocurrency that the reason most investor taking interest in it.
Bitcoin has the potential to grow more most investors are investing in bitcoin and holding their money.
5. Litecoin (LTC)
Litecoin is a decentralised, open-source, peer-to-peer cryptocurrency. Litecoin project released under the MIT/X11 license. It was invented by Google employee Charlie Lee who later become a director of Coinbase. Litecoin is realised in October 2011.
Litecoin network process a block every 2.5 minutes, and bitcoin processing time 10 minutes. That so Litecoin transaction faster than Bitcoin.
Why Litecoin has the potential to explode in 2021?
Litecoin transaction process time much less compares to bitcoin.
Litecoin cryptocurrency is a working structure identical to Bitcoin.
Litecoin works quickly and its transactions are totally secure.
6. BitTorrent (BTT)
BitTorrent is known as a peer-to-peer file-sharing service all around the world. BitTorrent is one of the best performing altcoins, gaining over 2,500% in the last 12 months. The Tron Foundation acquiring a BitTorrent to expand its protocol and file-sharing services.
BitTorrent created by Bram Cohen it protocol to transfer a file around the world. Such as Movies, Video games, Programs and Application.
Why BitTorrent has the potential to explode in 2021?
BitTorrent is the most popular cryptocurrency every people know about it used for file transferring.
BitTorrent is the acquisition by a Tron Foundation.
It continuously working to expand protocol and improve file transfer services.
7. Basic Attention Token (BAT)
The Basic Attention Tokken created by Brendan Eich. He was a co-founder of Mozilla and firefox. Brendan working to improve the security, decorum and efficiency of digital advertising. Basic Attention Token work on blockchain technology.
Basic Attention Token is the vernacular of Brave browser and it builds by use of an Ethereum programming language.
Why Basic Attention Tokken has the potential to explode in 2021?
Basic Attention Token basic design for digital advertising which reward publisher and advertiser for providing quality content.
According to expert, It getting a lot more attention from a digital media company and group.
Basic Attention Tokken continuously working to improve its performance and quality.
8. Binance Coin (BNB)
Binance coin is a cryptocurrency exchange. It provides a platform for trading various cryptocurrency. It founded in 2017 by Chanpeng Zhao.
Why Binance Coin has the potential to explode in 2021?
Binance coin is a provided platform to exchange and trade many cryptocurrencies.
Binance Coin is the most valuable cryptocurrency in circulation.
9. Stellar (XLM)
Stellar is an open-source decentralised cryptocurrency and its protocol for digital currency to fiat money transfers which allows cross border transaction for any pair of cryptocurrency.
Stellar was founded by Jed McCaleb in 2014. And Jed McCaleb also a co-founder of Ripple.
Why Stellar has the potential to explode in 2021?
Stellar has a protocol to transfer money across the border for any pair of cryptocurrency.
Stellar has a very useful protocol that will help many investors.
It is decentralised and works on a blockchain network, which means it totally secure for transection.
10. Polkadot (DOT)
Polkadot is a decentralized heterogeneous multi-chain transaction architecture. Which are customised to connect with a public blockchain network. The Polkadot created by Gavin Wood.
Why Polkadot has the potential to explode in 2021?
Polkadot was performing better in 2020 But also gaining more market capitalization.
It also gets attention from many other dominating virtual asset investors.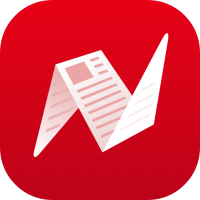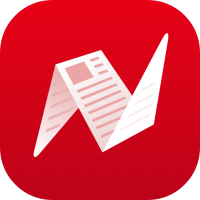 This is original content from NewsBreak's Creator Program. Join today to publish and share your own content.