Cryptocurrencies are a digital asset it's not surprising investor are taking an interest. Investors are holding their money on it making a profit through a cryptocurrency. Bitcoin and Ethereum or other cryptocurrency getting too much attention around the world peoples are taking a new step toward digital asset. In this article, we see more details about Bitcoin and Ethereum and do a study about It can be profitable or not.
Short Introduction About Cryptocurrency
Cryptocurrency is a digital asset and computerised database that means it does not exist in a physical form (paper, coin). It is decentralized and open-sources any organisation authorities or central bank can't control its work on blockchain technology. All Cryptocurrencies are open-source anyone participates and read data.
When implemented with decentralised control, each cryptocurrency spread across millions of computer, that a blockchain network connected millions of block. Each block store a transaction record.
Short Introduction About Blockchain
Blockchain is a million blocks link with each other. The work of a blockchain record transaction data. Blockchains are managed by a peer to peer network for use as a publicly distributed ledger.
The blockchain was invented in 2008 by Satoshi Nakamoto to serve as a public transaction for cryptocurrency. Blockchains are open source and totally transparent.
Bitcoin VS Ethereum
Both cryptocurrencies are gained more than 50% of cryptocurrency market capital. First, we discuss Bitcoin then after Ethereum.
Bitcoin
Bitcoin is a digital cryptocurrency created by Satoshi Nakamoto in 2008. Its start implements in 2009. Bitcoin offers lower transaction fees compare to other transection methods. It is a decentralised open sources cryptocurrency. Anyone can access it's transparent for everyone.
Transection sent peer to peer without the need for intermediate. Transactions are verified by network nodes through cryptography and record in a blockchain.
Bitcoins are created as a reward called mining. Bitcoin can be exchanged for good and services but its prices are volatile going up and down every day.
Keypoint
Bitcoin cover the largest cryptocurrency market capitalization.
Bitcoin is created, distributed, and store in a decentralized ledger system know as blockchain.
In 2021 bitcoin break its all record touched its highest point at $47,80,831.
Bitcoin also knows as digital gold.
Advantage Of Using Bitcoin
Bitcoin has greater liquidity relative to other cryptocurrencies.
Wide acceptance as payment. Hundred of merchant accepts bitcoin as payment.
International transactions are easier than regular currencies. Alternative method charge around 3% transaction fees.
It has lower transaction fees.
Independent from a central bank or any government organisation.
Is Bitcoin Good Investment?
According to a published article in analytics insight investing in cryptocurrencies such as Bitcoin and Ethereum is considered a high-risk investment. Because cryptocurrencies prices are highly volatile its change every day.
Also, Cryptocurrency gaining more market capitalization and produces a higher return to an investor. If you want to invest in cryptocurrency choice a trusted platform for trading such as Bitfinx.
Ethereum
Ethereum is a cryptocurrency created by Vitalik Buterin and Gavin Wood and went live in 2015. It is an open-source decentralized blockchain with a smart contract functionality. Ethereum is the second-largest cryptocurrency market capitalization after bitcoin. Ethereum is the most active use blockchain.
Ethereum was proposed in 2013 by programmer Vitalik Buterin and crowdfunded in 2014 and went live in 2015. Ethereum is a virtual machine which use to execute scripts and run decentralised applications. It is used for decentralization finance, creation and exchange of NFTs.
Ethereum has started executing a series of upgrades to Ethereum 2.0, which include transition to proof of stake and aim to improve transaction.
Keypoint
Ethereum is not just a platform but also programming languages, which use in a blockchain also helping a developer building decentralized applications.
Ethereum is a decentralized open-source computing platform and operating system.
Ethereum is a Microsft partnership with ConsenSys.
Ethereum is a virtual machine.
Advantage of Using Ethereum
Ethereum platform has a smart contract, which executed safety without the need of a third party.
It is decentralized not regulated by government entities.
Ethereum is an open-source system that allows improvement. And gives more stability and transparency.
Ethereum is cheaper.
It's very hard to fake.
Is Ethereum Good Investment?
Right now Ethereum has a hyper demand for NFT and other projects. Ethereum is a risk but it could potentially be lucrative. Investors are predicting Ethereum could reach $6,000 by end of 2022 and $10,000 by end of 2025.
I think investing in Ethereum is a better option compare to bitcoin. Right now worth of one Bitcoin is a much higher price compare to Ehereum. This time is the right time to take advantage of Ethereum.
Final Thought
Cryptocurrencies are gaining their market like a skyrocket. Every month cryptocurrency market capitalization become lots more new investor taking part.
There are lots of new cryptocurrency in the market Such as MoonMoon, NFT Alley, and Haldex. This cryptocurrency has low worth.
Bitcoin and Ethereum both are a cryptocurrency but their function is different.
Bitcoin like a digital goal Ethereum is a programming language design for developing smart contracts.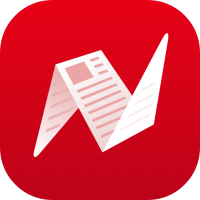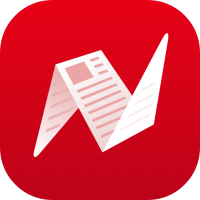 This is original content from NewsBreak's Creator Program. Join today to publish and share your own content.