Ethereum will get more and more interest from institutional investors in the future.
Last couples of months cryptocurrencies market growing like a skyrocket. Ethereum and Bitcoin gaining more market capitalization. The questions hitting peoples mind can Ethereum overtake Bitcoin. We see both one by one in this article.
Short Introduction of Cryptocurrency
Cryptocurrency is a digital currency that only exists electronically is a form of payment that can exchange only for goods and services. It is decentralized, mean investor exchange directly with each other without external authorities. No one controls cryptocurrency such as Organisation or Government. It's work on blockchain technology.
Short Introduction Of Blockchain
The blockchain is a decentralised network spread across many computers, making a chain and managing transaction records. Blockchain reduces risk and eliminates many of the processing and transaction fees that are taken during payment or sending money to another person.
Bitcoin VS Ethereum
Bitcoin and Ethereum both are cryptocurrencies. Bitcoin has more market capitalization compared to Ethereum. It has around $1.1 Trillion much higher than Ethereum. Ethereum is the second most popular cryptocurrency. It has $250 Billion in market capitalization.
Bitcoin and Ethereum are similar in many ways both are digital currency trade via online exchanges and store in different type of cryptocurrency wallets. Both are decentralised, which mean they are not issued or regulated by a central bank or any other authority. Both are used as distributer ledger known as the blockchain.
Bitcoin Basic
Bitcoin launched in 2009 by mysterious Satoshi Nakamoto. Bitcoin is a digital currency that is much secure without any central authority. It is the most successful cryptocurrency right now Bitcoin market capitalization of around $1.1 trillion. Companies are accepting bitcoin as payment such as Tesla, Paypal and Starbucks.
Ethereum Basic
Ethereum launched on 30 July 2015 by programmer Vitaik Buterin. It is a decentralised and open-source blockchain with a smart contract functionality. Ethereum also knows as an Ether (ETH). It is the second most popular cryptocurrency. Ethereum has a 250 Billion market capitalization. It is run in an Ethereum Virtual Machine (EVM) and use in decentralized applications.
Rise of Ethereum
Can Ethereum Over Take Bitcoin
In the last two months, bitcoin is struggling which its prices tumbling below the $47,000 on 25 April.
Ethereum on other hand has hit a record high above $2,500 or pushing the market capitalization it is the second-largest cryptocurrency his market volume reaches $300 billion for the first time.
Bitcoin represents 48% of the total of the crypto market right now total worth is around bitcoin $1.1 Trillion has a lot more than Ethereum.
Bitcoin loses its historic market record, Ethereum starting to fly showing hints of decoupling long predicted by Ether bulls, "Tim Frost", CEO of Yield App, a decentralized finance wealth management platform.
Tim Frost says Ethereum has broken its records $2,500 resistance level and reach $3,500 very quickly. Ethereum is different from a bitcoin, not only manages the transaction but also stores computer codes that power contract and applications.
Bitcoin has been struggling to define its utility from a potential currency to store a value, among other cryptocurrencies.
The co-founder of chainlink, Sergey Nazarov an oracle network that secures over $15 billion worth of assets on the Ethereum blockchain, told Insider has a recent rally in Ethereum spurred by the rise of decentralized finance applications, which are now worth over touch $63 billion.
Bitcoin will gain more market capital but in the longer term, Ethereum will surpass bitcoin because if you look at the developer, All the developer now using Ethereum. Ethereum has 10 times more active developer than bitcoin and growing faster than bitcoin.
Bitcoin is a digital store value, like digital gold, Ethereum has much different via programming or application it can be the next web internet.
Ethereum Price Graph From 2015 — 2021
Is Ethereum A Good Investment in 2021
Ethereum has got lots of attention in the last couple of months, but I believe it has the potential to give more profit in future. Compare to bitcoin it has a small market capitalization.
Bitcoin is like digital gold, but Ethereum is much different from it use in transaction record or developing a decentralised application.
Now worth one Ethereum $2,900 which is much less than the worth of bitcoin. Or It is the future of the internet this is the best time to take advantage of Ethereum.
Is Ethereum A Better Investment Than Bitcoin
Ethereum will be a better investment in a long term cryptocurrency investment. In the last month, Ethereum is up 60% from $1,691 to $2,800 as of April 30. Ethereum has an outperformance almost 3 times, At a beginning of the year.
Another evidence in the last year. Ethereum was at $198.47 in April last year. That means it up by 10 times more over the past year right now worth now Ethereum is $2,900. According to investor prediction, it will gain more market capitalization in future. I think investing in Ethereum will be worthwhile.
Final Thought
Ethereum launched in 2015, It is an open-source, based on a blockchain, enables smart contracts and distributed application.
According to a prediction by the investor, Ethereum can overtake Bitcoin in long term.
Ethereum has become more popular in the last couple of month reason is that it has a different structure and working.
Ethereum has a 10 time more active developer than bitcoin.
The open-source based on blockchain distributed computing Ethereum will be the next internet protocol.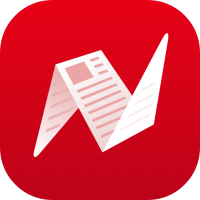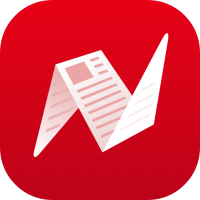 This is original content from NewsBreak's Creator Program. Join today to publish and share your own content.