(LOS ANGELES) Le Petit Jardin Cafe and Flowers, a combined coffee and flower shop, has been nestled on S. Robertson Boulevard between Pico Boulevard and W. Cashio Street for 20 years. After the building it rents was bought by Harkham Family Enterprises in 2019, it was grouped into a construction plan for the recently proposed SORO hotel which threatens the business's stability in the neighborhood.
The SORO hotel plans to be a seven-story, 136-room building project, but awaits a vote for approval from the City Planning Commission on Sept. 9. If the plan is accepted, it jeopardizes the vitality of the seven businesses and 10 residential units that span from 1456-1434 S. Robertson Blvd.
The owners of Le Petit Jardin, Raul Sotelo and his daughter Priscilla Sotelo Klisch, live in the residential space above their business. Sotelo Klisch and owners of the other businesses affected by the proposal have joined with the grassroots organization UNITE HERE Local 11 to repel the hotel proposal in an action called "Protect Homes and Small Businesses in Pico Robertson."
"For me to fathom being in any other part of the city is something I can't [do] because it's just too difficult," Sotelo Klisch said, explaining that her dad is near retirement and her mother, Celine Sotelo, passed away earlier this year. "To lose my place in this town because somebody comes in with a bunch of money and wants to change the entire structure of the neighborhood, they don't realize that they have to get a permit to change city coding."
Harkham Family Enterprises and Sinanian Development Incorporated are the developers working on the SORO hotel project. A structure of that size currently exceeds the parameters of local building ordinance. City code states that the area of a building must be less than one and a half times the square footage of the lot it fills and the SORO hotel would conceptually be nearly three times the size of the lot it occupies.
The hotel would also be within 500 feet of a residential area, a proximity in which all businesses in the district normally need special allowance to operate. The upcoming vote by the City Planning Commission has the potential to set new precedents in the area for what types of industrial structures would be allowed with permits.
The City Planning Commission was originally set to vote on the Harkham and Sinanian hotel proposal on June 10, but the vote was delayed until September so City Councilmember Paul Koretz could obtain a more complete environmental report on the plan.
Koretz is the city council member for Los Angeles' fifth district which oversees the Pico-Robertson neighborhood. The "Protect Homes and Small Businesses in Pico Robertson" action has been making its voice heard to Koretz by organizing letter campaigns and forming petitions with signatures from concerned members of the community.
So far, the action has received support in over 500 emails and letters from groups and organizations, including the Salvation Army, United Way and the National Organization for Women.
"Angelenos know there's a housing crisis and they don't think it should be made worse just so they can build a hotel," said Charlie Carnow, research analyst for UNITE HERE Local 11 and the organizer of this action. "There's a hotel down the street, the Carlyle, that's been there for a while so this is not something that is desperately needed and housing is."
This isn't the first time that a hotel proposal has threatened these same businesses and tenants with the potential of having to relocate.
Harkham first proposed a six-story hotel building for the 1434 Robertson Blvd. address in 2016, which would've spanned up to Le Petit Jardin. That proposal, which did abide by standard city coding, received endorsement from the South Robertson Neighborhood Council at the time.
However, Harkham withdrew that proposal later in 2017, and submitted the proposal for the new SORO hotel in 2019, which did not receive endorsement from the neighborhood council when they discussed the matter last year.
Their endorsement is not necessary for the plan to pass in a vote by the City Planning Commission, but it does play a role in how it is voted on. If it is turned down by the City Planning Commission, Harkharm can repeal their decision and seek approval from other sections of City Council which would take more time.
According to an article in the Beverly Press, the development team for the SORO hotel stated that they were negotiating a relocation offer with Soleto Klisch but stopped hearing back from her. Soleto Klisch said that she never engaged in such conversations and alleges that the developers were only trying to contact the business through her mother's contact information.
"I think this is worth fighting against because I'm not going to allow myself to be intimidated," Soleto Klisch said. "But practically, people have the mentality that money talks, and I'm afraid of how much does money really talk? I'm confident that the City Council will do their job, but we still need voices to come out and for people to write letters and emails."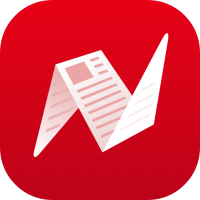 This is original content from NewsBreak's Creator Program. Join today to publish and share your own content.