(LOS ANGELES) - As part of a primary contract, The United Teachers of Los Angeles has ratified a tentative Sideletter on the COVID-19 health and safety protocols for the 2021-222 school year. Los Angeles Unified School District has adopted the Sideletter into their plan for the return to traditional instruction for the upcoming school year.
After receiving 94% approval from UTLA's plenary body, the provisions in the Sideletter will be instituted as part of a $20 million budget that the school board voted to approve on June 22.
UTLA has worked with LAUSD's bargaining team over the past weeks to structure a letter with a mutual terms agreement for the return to in-person learning for the upcoming school year. The two groups also worked to form a Sideletter during the school district's move to hybrid learning for the remainder of the 2020-21 school year in March.
In the school board's most recent agreement, nine sections detail the provisions teachers in the nation's second-largest school district want to see implemented going into the next school year.
"With the approval of this agreement, schools across Los Angeles will have critical COVID safety protocols in place when we welcome students back to the joys of full-time in-person learning," UTLA President Cecily Myart-Cruz said. "Educators are committed to meeting our students where they are and creating the healthy, healing, equitable schools that our students and their families deserve."
The Sideletter affirms that LAUSD will proceed in abiding by the COVID-19 protocols instructed by the California Department of Public Health and the Los Angeles County Department of Public Health. At the moment, LA County is in the yellow tier of reopening which means that social distancing measures are still in place while both indoor and outdoor venues are permitted to accommodate more people.
Physical classrooms will now be able to host all class attendees, but teachers and schools are encouraged not to combine different grade levels into a single class.
Although California began allowing vaccinated residents to go many places maskless beginning June 15, schools are not one of those places and the Sideletter states that all students, faculty and visitors at LAUSD institutions are required to wear masks regardless of their vaccination status. The district will be able to reassess its face mask policy beginning Sept. 1 if local and state guidelines have changed by then.
While still in the yellow tier, students and faculty will be tested for COVID-19 at least once every two weeks, and LAUSD has already spent an estimated $15 million in hiring two testing companies to fulfill this role according to LA School Board Member Tanya Ortiz Franklin. LAUSD will keep open a public dashboard to record all positive COVID-19 tests on campuses and at worksites within 24 hours.
If a member of the community tests positive for COVID-19, they will be asked to quarantine for a designated amount of time and a contact tracing investigation will notify all of those within the community who may have been exposed. For teachers who have to quarantine or isolate for a period of time that exhausts their limit of paid emergency leave, the Sideletter states that they will continue to be paid without cutting into their contractual leave time.
Additionally, teachers seeking medical exemptions from physical instruction may instead have priority to teach remotely at City of Angels School for independent study. Subsidized through funding from the Average Daily Attendance model which LAUSD schools' budgets will return to in the fall, the independent study program will continue to provide voluntary remote learning options to all LAUSD students.
"A big part of the new Sideletter is the online portion, which will expand our independent study model through City of Angels in order to still earn Average Daily Attendance (ADA) funding from the state," Franklin said. "We want it to be robust and as good as it can be for students and staff needing to stay in distance learning."
The online model for elementary and secondary school students will incorporate live learning sessions along with independent study work. Students with disabilities have priority to voluntarily enroll in the City of Angels independent study program which will assign them to a particular course program upon assessment of each student's IEP.
The new Sideletter also specifies how teachers can engage in professional development and training programs while getting paid for their time learning. Going into the start of the next school year, teachers will have the opportunity to train for up to six hours, and then going forward can take part in monthly curricular programs.
"Another exciting piece is how much teachers earn when they are learning themselves," Franklin said. "We want a system where everyone is learning and we value being 'lifelong learners' and yet, unlike we had for administrators, we hadn't compensated teachers at a rate that values their professional learning time prior to this Sideletter."
Also laid out in the Sideletter are sanitary practices and tools that will be on campuses and in the classrooms. Every classroom, non-classroom workspace, entrance and exit will have hand sanitizer or a hand washing station available.
Additionally, the MERV-13 air filters, which were mandated in all LAUSD classrooms as a part of the Sideletter for hybrid learning earlier this year, will all remain in place for the upcoming school year as the new contract acknowledges their effectiveness in upholding high safety standards.
Regular sanitization and cleaning for spaces on campuses are required as well, and the Sideletter calls for a COVID-19 Compliance Task Force at all school sites to ensure that health and safety protocols for the next school year are being upheld.
"As it pertains to the impact of COVID-19, which is really what this Sideletter is, is a negotiation of the impact of the pandemic on the workday," Franklin said. "I feel like we're in a really good place for the fall."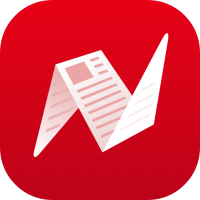 This is original content from NewsBreak's Creator Program. Join today to publish and share your own content.