It is reported that recently, California Governor Gavin Newsom officially signed a new law. According to this law, if California warehouse workers fail to meet the performance appraisal indicators due to rest or meals, Amazon and other employers cannot impose penalties. Earlier this month, the California Senate passed the bill.
According to this new law, warehouse workers will challenge Amazon's unreasonable assessment policy in the future. In the past, some employees pointed out that the assessment system was deliberately designed to allow employees to reduce the number of trips to the bathroom or rest during working hours as much as possible.
In the past, Amazon warehouse implemented a strict assessment policy, which caused employees to be injured. Similar events prompted California to draft the new law.
It is reported that Amazon is not explicitly named in the provisions of the new California law. Still, both Republican and Democratic lawmakers said that Amazon, the American e-commerce giant, will be significantly affected after the law takes effect.
In the past few years, the media has repeatedly exposed Amazon to negative labor news, especially the harsh assessment system. For example, it is reported that some warehouse workers even have to urinate urgently in a bottle to complete the warehouse order delivery task and keep their jobs.
The new California law will also make Amazon and other companies more transparent in internal assessment policies and algorithms. The company must publish all quantitative indicators to employees and government regulators.
Amazon has not commented on the new law.
Supporters of the new law said that California's legislation this time can be said to have made a significant breakthrough in that some employers use the algorithm model to monitor employees closely.
Earlier this month, Lorena Gonzalez, a Democratic congresswoman from California, said on Twitter that some companies use algorithm-based indicator systems to assess employees, pushing their bodies to the brink of collapse. California's new law will establish transparency for this unsafe system for employees for the first time to protect the rights and interests of workers.
However, some business organizations in California oppose the new law, saying that it will encourage workers to initiate more labor lawsuits, which are time-consuming and costly for enterprises. They believe the new law will hurt businesses and industries in California.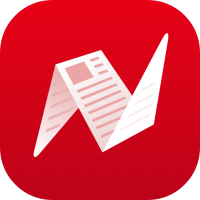 This is original content from NewsBreak's Creator Program. Join today to publish and share your content.