In here, everything has a story...
NEW YORK — In a city that forces you to look skywards, Bonnie Slotnick's cookbook store in the East Village peeps out from down below, luring your ever upward gaze towards this garden-level culinary wonderland.
Follow the modest sign that announces, 'Cookbooks' , and you'll be charmed by how everything in there has a story. She offers a chair she got at a Williamsburg stoop sale (she sat in the chair on the subway ride back to Manhattan). That fish skillet tucked amidst the 5000-odd books in the store? That was from a woman who was clearing out her mother's belongings and "putting things out in the universe". And if you are eyeing that gorgeous grey-and-cream 1922 gas range, it is strictly not for sale. Slotnick says it belongs to a former neighbor and is in the store for safekeeping. The owner might want it back if she ever returns to the States.
This delightful den of rare and vintage cookbooks, curiosities and collectibles is like a time capsule — Except, instead of dizzyingly meticulous "curation", the bookshop celebrates serendipity. Slotnick, who serendipitously became a bookseller, loves it when people wander into her store and discover something new.
"I love it when people just come in and look at everything, like these two women are doing," she says about two customers who had just walked into her store. "They didn't come in here with one specific thing in mind that they wanted. They are buying things they may not have known existed. That's what these bookstores are all about. Come in without expectations and you'll be surprised for sure."
And with every nook and cranny lovingly crammed with fascinating nuggets, this is fertile ground for discovery — think vintage advertising booklets, Pillsbury cookbooks, retro aprons, an aging Ateco cake-decorating set, an old menu from Fox Hill Restaurant signed by John Yervant, Michelin maps and much more. And, of course, cookbooks — books on everything from Greek food to Southeast Asian delicacies, by authors ranging from Julia Child to Crescent Dragonwagon. While browsing, you can also get a lesson or two on how to train your child to be happy, courtesy of a 1939 booklet from the Children's Bureau, United States Department of Labor or snag an English breakfast tea tin featuring Paddington Bear. Her oldest books date back to the 1800s.
How did she start collecting cookbooks?
Slotnick attributes her love for cookbooks to a book her mother owned called, 'The Settlement Cookbook', by Mrs. Simon Kander. She has her mother's copy at home, but there are several editions in the store, too. "My mother had only one cookbook for most of her life. This was a book she probably got as a wedding present, because she got married in the 1940s and that edition is from the 1940s."
Though her mother didn't cook from it very much, Slotnick started reading the book. "There was something about it that just caught me up."
There was also an etiquette book. "We had the classic American etiquette book by Emily Post. That was probably a wedding present too. I don't know why my parents would have bought an etiquette book, except that they were immigrants. And maybe they felt like they didn't know all the niceties."
Her parents were from what was then Russia or Poland, considering how the borders were shifting due to the war.
"That [cook]book was put together by a group of German Jewish women who ran a settlement house in Milwaukee, which was a city with a tremendous German immigrant population. So the recipes in it were Jewish recipes, but there are also every other kind of recipes that Americans would have been eating in the 1940s. It was exotic to me. It was also, for some reason, very soothing to read," she recalls.
For Slotnick, the cookbook became much more — a touchstone. "My mother died shortly after I turned 14 and I think I went back to that book for comfort. It made me feel like everything was okay."
When she started collecting other cookbooks as a teenager in New Jersey, she would rummage through books at flea markets.
"Again, they gave me the same feeling. I could just start reading a cookbook and it would totally take me away from everyday stuff and it still has that effect after all this time."
Again, they gave me the same feeling. I could just start reading a cookbook and it would totally take me away from everyday stuff and it still has that effect after all this time.
Though enamored by cookbooks, she never planned on becoming a bookseller. "It's been, as they say, 'very organic'. I didn't dream of owning a bookstore when I was young. I went to art school. I expected to be an artist. It didn't work out."
When she went on to work in publishing, she worked on cookbooks, even volunteering to organize the cookbook library at the publisher's office for 16 years. "Once I realized how much I loved cookbooks, I guess I worked towards ways of being surrounded by them all the time."
In the mid-1980s she began a partnership with the Kitchen Arts & Letters bookstore, scouting for out-of-print books that customers were looking for. One thing led to another, and twelve years later, she found herself becoming a full-time independent bookseller. She opened her store in 1997.
She hasn't looked back since, except when she lost her previous lease in the West Village and was faced with the threat of closure. A letter she wrote was published in a blog called, 'Jeremiah's Vanishing New York'. Her current landlords saw the blog post and invited her to open shop in their space. She has been in her current location on East Second Street since 2015.
Where do the books come from?
Slotnick, who has built a veritable reputation, doesn't have to go looking for books anymore. The books come to her. "People call and email me every day and say that they have a collection of books to sell. It might be that their grandmother died or that they are moving," she notes.
With lockdowns and people spending time indoors during COVID-19, many are cleaning their homes and winnowing their collections, she adds. "A lot of books have come into the market."
If the books are in New York, Slotnick prefers to see the collection in person. More often than not, she stumbles upon other household items she is interested in such as old spice tins or a potato peeler from the 1930s. "That's how I ended up with that kind of thing in the store." She also has a few people who have been bringing books to her to sell for years, one of them probably for the last 20 years, she adds.
For someone who runs a rare and vintage cookbook store, Slotnick says that books by definition are not unique. "They are printed in numbers — thousands or tens of thousands or more. So there's always another one."
Slotnick likes not having control over how the books get to her.
"This woman just sent me a box of these little advertising booklets. She's in her 80s. She sent them in a beautiful shoe box. She wore a size seven and a half. It says, 'Made in Italy'. She just sent them to me so that they would go on to loving homes." Slotnick sometimes gets advertising booklets which are still in the envelopes they originally came in.
Her gentle demeanor belies her encyclopedic knowledge. "I don't have an inventory of the books. My relationship with the books is not mediated by a computer. So there's no spreadsheet. I just keep it all in my head," she says calmly.
I don't have an inventory of the books. My relationship with the books is not mediated by a computer. So there's no spreadsheet. I just keep it all in my head.
How did COVID-19 impact business?
Last year, she closed her store for three months between March 18 and June 22.
At a time when the pandemic took away any semblance of human connection and comfort, Slotnick took up someone's suggestion to send out mystery boxes to her customers. She threw in additional freebies too. Once a customer placed an order for a mystery box, Slotnick spent 30 minutes to an hour on the phone, understanding their preferences and selecting books she thought they would like.
For local orders placed by phone or email while the post office was closed, she did some of the deliveries on her bike. "They weren't too far away," she says. "I think 140th and Broadway was the farthest — and steepest!"
When she did open, many were eager to visit. "They missed browsing in stores. Even if they found everything they wanted on Amazon, it's not the same thing as browsing in the store."
She still gets requests for sourdough books, though. "My bread section got cleaned out quite fast."
And, Slotnick is in no hurry to fill the shelves. "The way I get my merchandise, I don't just call somebody up and say, I want three more copies of this book from 1952. I have to wait until another copy comes along. And I really love that about the way this store operates. I like not being able to hand over five copies of something."
Bonnie is not a "foodie"
"I like to cook but I don't cook a ton because I live by myself and my apartment is too small for parties or dinner parties," says Slotnick.
She lives in a fourth floor walk-up studio, likes to eat simply and has never ordered food to her apartment.
"One of my points of pride is that I have lived in my apartment for 45 years and I've never had food delivered. I just never got into that habit," she asserts.
One of my points of pride is that I have lived in my apartment for 45 years and I've never had food delivered. I just never got into that habit.
What are her plans for the future?
When asked about her plans for the store, Slotnick smiles. After having run her store single-handedly for over 20 years, there can be no easy answer.
"Sometimes I think I would be crazy to ever stop doing this. And sometimes I think that I would like to look forward to sometime in the future when I do not have to be here," she ponders, adding, "Sometimes, you know, on my day off, I get up and I ride off somewhere on my bike. And I think this is just paradise. I don't ever want to come back. If I did decide to retire, I would like to sell every book in the store — sell out to the bare shelves. That would be such a pleasure."
Slotnick, who was at her store every day even when it closed for customers during the pandemic, doesn't allow her thoughts to wander farther than where her trusted bicycle would take her. "But that's not really what I'm focussed on. It's too rewarding to come here every day. There's this expression, 'If you love your job, it's not work'." And, Bonnie Slotnick's store is a labor of love.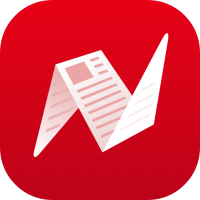 This is original content from NewsBreak's Creator Program. Join today to publish and share your own content.