JERSEY CITY, N.J - If you missed the buzz surrounding Jersey City's inaugural Mural Festival in June this year, there's another way to take in the powerful works of artists such as Amanda Phingbodhipakkiya and Max Sansing — Get your bikes on the road, join the Jersey City Street Art Bike Tour and experience all that this open air art gallery has to offer.
Scheduled to take place on August 29, the tour is being organized by CANVS, Jersey City Mural Arts Program (JCMAP), Mana Public Arts and Time's Up New York.
Photographer and street art enthusiast Simon Kellman will lead the 60-odd group and cover about 60 murals as part of the tour, according to organizers.
Burgeoning street art scene
"Jersey City is one of the fastest growing cities when it comes to street art. You are seeing artists from all over the world come in and paint pieces. The mayor and all the other contributors throughout the city are very invested in the art space," says Ralph Andre, CEO of CANVS, an app that maps murals and street art in over 100 cities.
Jersey City is one of the fastest growing cities when it comes to street art.
The Jersey City-based Black-owned business has also produced maps for JCMAP and Mana Public Arts. The idea behind Sunday's tour, says Andre, was to take the interactive app experience and make it more physical. The app allows users to discover murals and get contextual information such as the name and background of the artist and completion date.
"The bike tour is a little more dynamic than just a walking tour. You get to cover more murals in the city because Jersey City has a lot of murals. Doing that on a bike will help encourage exploration and capture more areas," he says.
Cycling as a way of life
NYC-based Kellman, who describes himself as a "bicycle, street art and graffiti nerd", says it is not just about covering more ground. "From an activism standpoint, it's always great to have groups of people cycling. This is where Time's Up [a grassroots environmental advocacy group] is involved. Having folks just ride bikes around the city in a non-athletic way makes them more comfortable around traffic. It also makes cars slow down. I think there's a dual purpose. Obviously, it is great for seeing the street art and graffiti, but it also helps make people more comfortable with cycling in urban spaces among traffic," he says.
Cycling is also Kellman's preferred mode of transport when he is exploring and photographing street art and graffiti for his Instagram page @djcatnap.
What murals will you get to see?
According to JCMAP, around 150 artists have created over 200 murals in the city so far. This is an especially exciting year for street art enthusiasts in Jersey City, as the tour follows close on the heels of the Jersey City Mural Festival and addition of new street art in the city.
The festival featured works by artists such as Beau Stanton, BMike and Dasic Fernandez among many others. According to this article on nj.com, the Hamilton Park neighborhood got 35 new murals as part of the festival.
Kellman, a former mural and graffiti artist, with a background in fine arts, feels the most exciting thing for him while leading a tour is to come upon a mural that he hasn't seen before. "When I see something new at the same time as everybody else is seeing something new, that's a great thrill."
Once on location, Kellman says he will share his insights on artistic styles and cultural influences among other aspects. "Especially with graffiti, I do my best. Graffiti can be difficult to understand for those who don't know the culture of it. There's a lot of hidden messages inside of graffiti," he says, adding, "I try to explain to folks so they can better understand what they're looking at and who the artists are."
Graffiti can be difficult to understand for those who don't know the culture of it. There's a lot of hidden messages inside of graffiti.
He explains street artists try to develop a signature style, and sometimes a signature character, so that their work is recognizable from a distance. "The other thing I try to point out is, if the artists are making a statement. For example, the work of artists like Shepard Fairey is explicitly political. There's a new piece in Jersey City by Amanda Phingbodhipakkiya that is about anti-Asian hate," he elaborates. Expect to see works by some of his favorite artists such as Clarence Rich, Distort and Dragon 76 among several others.
Where is it happening?
According to the event page, the 2.5 hour tour will begin at the Grove Street Path Station at 11.30 a.m. It will end at Hamilton Park around 2.30 p.m. Participants will have to bring their own bikes or can reserve one in advance with Citi Bike. Visit the event page to register for the tour and get further details.
The annual bike tour, which was launched in 2018, wasn't held last year due to the pandemic. "I'm pretty excited. It's gonna be great for the city, great for people and the participants," exclaims Andre.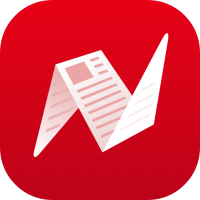 This is original content from NewsBreak's Creator Program. Join today to publish and share your own content.