An active and a retired firefighter have teamed up to tell the story of urban birds and their quest for food
JERSEY CITY, N.J. - Retired firefighter Rafael Towers has been an artist since he was young and active firefighter Eli Ramos started drawing at the age of five. When Towers' and Ramos' paths crossed at a training session years ago, it was a given they would get along.
Towers, who was with Engine 8 in the Greenville division and retired eight years back, saw a lot of himself in Ramos, who was then a young recruit. They were both artists who were passionate about art and fire prevention. Their almost decade-long friendship culminated in the October 2020 release, 'Pancakes in the Morning'.
The book, says Towers, was inspired by his mother and the stories elders narrate to children. Though he is an artist himself, he says he could just not get himself to illustrate his own story. "I reached out to Eli because I liked his style. I asked him to do a few sketches and I was so impressed with them," says Towers.
This is not Ramos' first brush with art for children. The firefighter with Ladder Company Three on Summit Avenue has been teaching art at Urban Arts in Hoboken for 11 years now. "I got this job because of a mural I did at a comic book shop," he recalls. The school, he adds, was willing to work around his firefighter's schedule — that translates to 24 hours on and 72 hours off.
Towers' involvement with children's education dates back to the early 90s. "We lost a girl during a fire and it motivated me to teach fire prevention at schools. I was always an artist and shared my art with the community. Using my art for fire prevention was the best merger for me. So, I did things like poster contests," he says, adding that he went off duty and dedicated three years in the early 90s to teaching fire prevention. He would go to schools and also dress up as 'Sparky the Fire Dog', the National Fire Protection Association's mascot.
We lost a girl during a fire and it motivated me to teach fire prevention at schools.
Before his book readings, Towers likes to talk to children about fire prevention. "You really have to watch how you project yourself when it comes to fire prevention," he asserts. He notes the most important thing is that he knows what not to say to children. "It's not easy when you are dealing with children. You have to be very careful."
They are both largely self-taught
Both Towers and Ramos, whose families are originally from Puerto Rico, were born and raised in Jersey City. Both of them are also largely self-taught artists.
Towers recalls dabbling with some street art and helping restaurants and other business owners with their signboards. He says he wanted to apply his talents to help them out.
Encouraged by his mother, Ramos started drawing at the age of five. "And from there, I never let it go. It was something that I always held deep in my heart. That's why I love teaching it. He uses art to inspire and so do I."
He uses art to inspire and so do I.
He later got into the School of Visual Arts, but had to discontinue because the tuition was unaffordable. Luckily, he met great mentors over the years and got the opportunity to learn from them.
Ramos, the eldest of four brothers, "like the Ninja Turtles", says he loves to be involved in his community and always learn something new. "I'm learning computers. My students want to learn more Photoshop and Procreate. So I'm learning to teach them," he says.
Towers says he has learnt a lot from Ramos on how to communicate with children. Ramos also does a mean batman impersonation, affirms Towers.
When Towers once forgot to bring his helmet on stage during a demonstration for children, he had the best help on hand. "I got 'Batman' to bring me the helmet I forgot. He gave me the helmet. I got all their attention. So 'Batman' left and came back as the artist," narrates Towers.
A pandemic book release
Facing challenges comes naturally to these first responders. When they had to promote the book during the pandemic, they knew they would find a way.
They spread word about the book through social media, family and friends. Towers says he reached out to public libraries and also participated in a virtual book fair held in New York. It also helps that they are both firefighters. "I noticed that people like the dual firefighters angle," observes Towers laughing.
When they go to events, they are encouraged to introduce themselves as firefighters. "We asked them if we are saying it too much (laughs)," says Eli. "And they said no, no, it's amazing. That's the first thing you want to say," notes Towers.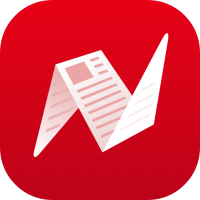 This is original content from NewsBreak's Creator Program. Join today to publish and share your own content.