The annual performance was cancelled last year because of the pandemic
JERSEY CITY, N.J. - The lawns of Hamilton Park in Jersey City will once again thrum with the heartening sound of applause and laughter on Tuesday as the Hudson Shakespeare Company return with their latest production, 'The Twelfth Night'.
Think Saturday Night Live-meets-Shakespeare, says Jon Ciccarelli, artistic director of the Jersey City-based Hudson Shakespeare Company. "It's very much like a sketch comedy" he explains. "We have that sort of very high energy and we never leave the stage… And we flow very, very quickly. Things come at you very, very fast," he elaborates.
After missing out on the excitement of performing for a live audience due to the COVID-19 pandemic, the theater company narrowed down to this layered Shakespearean comedy.
"It almost feels like it would be very apropos for the coming back. It is a show where twins get separated and they each think the other's dead. But then there's a reconciliation. And it is also a very high spirited comedy. It has a lot of great visual gags and is also very introspective and heady on the other levels," he says, adding, "We thought it would be a nice mix. It's not just a straight comedy. It is on certain levels. But it has a lot of themes," he says.
It has a lot of great visual gags and is also very introspective and heady on the other levels."
And, you don't necessarily have to be the kind of person who can recite every line from a Shakespearean play to enjoy the performance, assures Joann Brennan McKee, member of the board of trustees of the Hamilton Park Neighborhood Association who was involved in organizing Tuesday's show.
Zoom behind the scenes
This year's performance holds special significance given how the theater and performing arts industry, most famously New York City's Broadway, has been put through the wringer in the past year due to the pandemic
When things started looking up, Ciccarelli kept his ears to the ground, tentatively monitoring the situation and the re-openings.
Because of having to contend with the uncertainty of the current situation, the theater company could start preparations for this year's performance only around Memorial Day. "Normally, we would have about five weeks of rehearsal for an average play, and usually it will consist anywhere from eight to 10 people," he observes.
As with everything else, this year was different. "Because the show came together fairly quickly, we decided that we were just going to keep it to five actors," he notes. They also had to look for actors who were willing to do live shows and were fully vaccinated.
Actors Sean P. McCullough, Ashley Robyn Patten, Noelle Fair, Megan Breit and Ciccarelli will bring to life thirteen characters.
They collaborated on Zoom for a few rehearsals and then met in person to put it together. "From an audio perspective, it was fine. You could hear people and you could react off of them. But [it was] very strange physically, especially for physical comedy (laughs). So you make do," he says on their virtual rehearsals.
Though the show is only about an hour and 45 minutes, Ciccarelli says the audience will be able to enjoy the full text of the play.
Since 1992
Besides, this is an audience the homegrown theater company is fairly familiar with considering that the theater company has been around since 1992. They have been touring their 'Summer Shakespeare' throughout that whole time, barring 2020, says its artistic director.
They also have a special relationship with Hamilton Park. "We actually did our first show at Hamilton Park way back in 1992. And we've been on and off with them. We've been consistently there with the neighborhood association since 2013," he adds.
We actually did our first show at Hamilton Park way back in 1992."
McKee says she is looking forward to Tuesday's live performance. "It's great. It's exhilarating. As you know, it's something that we've missed last year. So we are very happy and excited to have it back."
On COVID-19 safety precautions, she says there will be masks and hand sanitizers available at the venue and organizers will certainly remind people to maintain six feet social distancing.
Her recommendation on the best way to enjoy the show? To show up with a comfortable chair or a blanket, because, after all, it is on the lawn.
The performance is scheduled to take place on Tuesday, July 27 at 7 p.m. and is open to all. You can also catch the performance at the Church Square Park and the Ercel Webb Park among other venues on later dates.
Visit the theater company's website for details on their upcoming shows.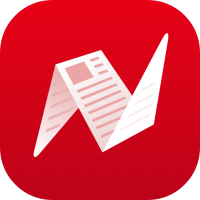 This is original content from NewsBreak's Creator Program. Join today to publish and share your own content.