Forbes recently released a report listing the 400 wealthiest people in the United States. Many of these people inherited their wealth. Some had great ideas. But one story that stood out to me was that of a man who lives in Kauai. A person who took a chance and because of that is worth over $1 billion.
Let's take a quick look at Ryan Graves.
The Kauai billionaire
Ryan Graves was used to taking opportunities. He was working as an unpaid intern at Squarespace. They had rejected him for a job, so he offered to work for free.
So when he saw the tweet from the founder of Uber, Travis Kalanik he immediately replied to it. 
"I was hitting Craigslist, Twitter, and other channels looking for the right candidate. What resulted was the awesomest job post and response I've ever seen." Travis Kalanick, Uber founder
Back in 2010, the thought of getting into a complete stranger's car and getting a ride was unheard of. There were plenty of taxis — why risk your safety getting into the car of a random person. 
Of course, ride-sharing is now standard, and Uber is considered the dominant player in the market. But in 2010, it was a brand new concept and one that Travis Kalanick wanted assistance with.
He tweeted, "Looking 4 entrepreneurial product mgr/biz-dev killer 4 a location-based service…pre-launch, BIG equity, big peeps involved — ANY TIPS."
As a writer, it hurt me to type that sentence with poor grammar and teen-speak. It didn't deter Ryan Graves, though. 
Ryan replied — with poor grammar of his own, "heres a tip. email me :)" and then left his email address. 
The rest of the conversation between Kalanick and Graves isn't public, but needless to say, it went well, and Graves became Uber's first-ever hire. 
The billion-dollar windfall
Graves was more than an opportunist — he was very good at what he did and is credited with being a massive part of the success of Uber. 
"From the day he got going, we spent about 15–20 hours a week working together going over product, driver on-boarding, pricing model, the whole nine. He learned the startup game fast and worked his ass off to build the Uber team and make the San Francisco launch and subsequent growth a huge success." Travis Kalanick
Graves served as Senior VP of Operation for seven years and had a short stint as the CEO. He resigned from Uber in 2017and started a VC firm called Saltwater Capital, but he became a billionaire thanks to their IPO in 2019. The 2% ownership Graves received in Uber was valued at $1.6 billion in 2019. As I write this, Graves is worth $1.2 billion.
The tweet he sent earned him $1 billion. 
He now lives in Kauai with his wife and four children.
Philanthropy
Often when I write about billionaires I get comments from readers asking if they donate any of their fortunes back to the community. In this case, the answer is yes.
Last year when the COVID pandemic hit, he helped raise $500,000 to ensure there would be enough masks for frontline workers across the Hawaiin islands, including Kauai.
"We were able to raise money from Kamehameha Schools, Hawaii Community Foundation, the Atherton Family Foundation. So we could get this product to the front lines as fast as possible." Ryan Graves
He also serves on the board of Charity: Water which centers around conveying clean water answers for individuals in non-industrial countries.
Kauai readers, have any of you met Ryan or had any dealings with him? Let us know in the comments below.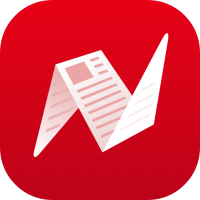 This is original content from NewsBreak's Creator Program. Join today to publish and share your own content.