Texans will remember the severe winter weather we had in February. As a result, many homes lost power, and there were food shortages. Thankfully it was short-lived, but there are fears another significant food shortage could be on the horizon.
The United Kingdom is experiencing shortages, and the media has been quick to speculate the same may occur in Texas and across the United States. Last week, Costco decided to limit the purchase of certain essential items to ensure its supplies last as customers across the country fuelled by stories resorted to panic buying.
The United States Department of Agriculture has been quick to try to allay fears.
USDA and the Food and Drug Administration are closely monitoring the food supply chain for any shortages in collaboration with industry and our federal and state partners. We are in regular contact with food manufacturers and grocery stores.
Despite this, we have seen some price rises occur. According to data from the Bureau of Labor Statistics (BLS), the food price index increased 1.5 percent in April, following a 0.3-percent increase in March. The most significant gains were in meats, poultry, and fish rose sharply, which increased by 4.3 percent. In addition, cereal and bakery products recorded their most significant monthly increase ever recorded by BLS.
Obviously, when supply is low and demand is high, prices increase.
The largest wholesale food distributor in North America is Sysco Corp. However, Bloomberg reported that Sysco had been forced to turn away customers in areas where demand exceeds capacity.
"There are certain areas across the country that are more challenged by the labor shortage and our volume of orders is regularly exceeding our capacity. This has, unfortunately, led to service disruptions for some of our customers." Sysco Chief Executive Officer Kevin Hourican
The main reason for current food shortages is "because of labor shortages and supply-chain issues, from food manufacturers to grocery stores. There simply aren't enough people to "make the goods, move the goods and sell the goods," according to Jim Dudlicek, a representative for the National Grocers Association.
There is a shortage of truck drivers, which is also having an impact on food supplies.
How will this affect Texas?
Back in February, many H-E-B stores across Texas ran short of supplies and imposed purchasing limits. Will this happen again?
Well, in June, you may recall H-E-B had a chicken wing shortage. As a lover of chicken wings, I was rationed, but of course, that was just one product. A shortage of all meat products would have much more significant ramifications.
Thankfully it isn't time to panic yet. No need to rush to Costco or H-E-B or even Wholefoods and start to stockpile. But it may be worthwhile planning in advance.
For example, turkeys are expected to be in smaller supply, so order your Thanksgiving turkey in advance. Likewise, plan your holiday season meals and order well ahead of time before stocks run out.
"Meat and poultry products will still be tight supplies this fall, not necessarily because of a shortage of livestock or poultry but because COVID has processing plants working at less than full capacity," Rodney Holcomb, food economist.
In the meantime, keep monitoring the news and make sure you are on top of any predicted food shortages that may affect Texas.
Suppliers, grocery stores, and chains are urging customers in Texas not to panic buy. Instead, they are recommending people not to stockpile but to plan their grocery purchases.
And hopefully, all of us in Texas can enjoy the upcoming festive season with plenty of available groceries.
Readers, what do you think? Are you confident that Texas will have enough food supplies across the holiday season? Have you started purchasing your groceries and stocking up on essential supplies?
Leave a comment with your thoughts. And if you think more people should read this article, share it on social media.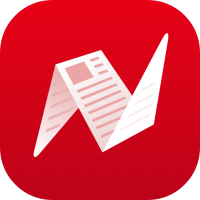 This is original content from NewsBreak's Creator Program. Join today to publish and share your own content.