Recently Forbes released their annual list of the wealthiest 400 people in the United States. Every year I read the list to see who has made the list and who has increased their fortunes and which newcomers have made the list.
While many people have had a challenging twelve months, the 400 wealthiest Americans saw their collective fortune increase 40% over the last year to $4.5 trillion.
One man, in particular, has more reason to smile than most- Haverford resident Jeff Yass. The former professional gambler made his debut in the US Top 400 this year thanks to the enormous growth in the Philadelphia-based Susquehanna International Group(SIG).
The Haverford billionaire
Jeff Yass rocketed into the US Top 400 wealthiest people with a net worth of $12 billion, enough to place him at 58 on the list. He is also the richest person in Pennsylvania.
Yass was born in 1956 and grew up in New York. He earned a BA in mathematics and economics from Binghamton University. While studying there, he met five fellow students with whom he would later set up a business.
But first, he became a professional gambler before trading shares on the Philadelphia Stock Exchange with the backing of billionaire Israel Englander.
In 1987 Yass reunited with his college friend and launched Susquehanna International Group in Bala Cynwyd, PA. SIG has since become one of the most successful firms trading on Wall Street. In 2020 the company traded 1.8 billion stock options contracts. It now has over 2000 employees across the globe but retains its head office in PA.
Yass uses not only the skills he gained studying economics and mathematics but also those he used while he was a professional gambler. SIQ often trains its traders using poker tournaments to improve their decision-making skills.
The strategy is working, and Yass is now a very wealthy man!
Other Pennsylvania residents on the Top 400 list
While Yass is the only person living in Haverford on the list, there are seven others in Pennsylvania who made the top 400. They are:
Victoria Mars is one of the heirs to the family's giant candy and pet food company, Mars, Incorporated. She is at number 108 on the list with a net worth of $8 billion. She lives in Philadelphia.
Michael Rubin is the founder and CEO of online sports merchandising retailer Fanatics. He is tied with Victoria at 108, also with a net worth of $8 billion. He lives in Bryn Mawr.
Mary Alice Dorrance - the major shareholder in Campbells Soup- the company started by her father. She lives in Coatesville and has a net worth of $3.6 billion.
Jeffrey Lurie, the Philadelphia Eagles NFL team owner, lives in Coatewswood and is worth $3.5 billion.
Thomas Hagen is chairman of insurance giant Erie Indemnity. He lives in Erie and is worth $3.4 billion.
John Middleton made his fortune in tobacco. He lives in Bryn Mawr and has a net worth of $3.4 billion.
The final PA resident on the list is Thomas Tull, the founder of the production company Legendary Entertainment. He lives in Pittsburgh and is worth $3 billion.
It is a good representation of people from PA that make this prestigious list. Are there any others in Haverford or elsewhere in PA that may make an appearance on next year's top 400- just like Yass has done this year? Let's hope so!
Readers, have any of you met Jeff Yass in Haverford? Or any of the others on this list? Let us know in the comments section below.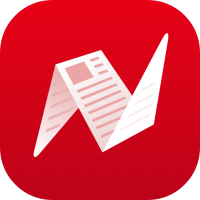 This is original content from NewsBreak's Creator Program. Join today to publish and share your own content.