This week Forbes released their annual list of the wealthiest 400 people in the United States. Every year I read the list to see who has made the list and who has increased their fortunes. And I also dream of making it onto the list one day- it's a long shot, but you have to dream.
While many people have had a challenging twelve months, the 400 wealthiest Americans saw their collective fortune increase 40% over the last year to $4.5 trillion.
While the usual names of Jeff Bezos and Elon Musk topped the list, I was interested to see who the wealthiest female in the United States is. And as a Texan, I was pleased to read that it was someone who lives in our great state- in the city of Fort Worth.
So let's take a look at this lucky Fort Worth resident.
The Forth Worth billionaire
With a net worth of $63.7 billion, Alice Walton is the 12th wealthiest person in the United States as well as the wealthiest female.
Of course, the Walton surname will be familiar not only to Fort Worth residents but to people across the United States- it's the family behind the Walmart chain.
Alice was born in Arkansas and is the only daughter of Walmart founder Sam Walton. She attended college in Texas- she graduated with a Bachelor of Arts and Science from Trinity College in San Antonio.
Unlike her brothers, Rob and Jim Walton, who worked for Walmart, Alice has focused on curating art which has been her passion. It was said her art career began at the age of eleven when she bought a 25-cent print of Picasso's "Blue Nude." She did put her degree to use, working in several finance jobs after graduation (despite not needing the money) before choosing to focus purely on art.
Through the Walton Family Foundation, she created the Crystal Bridges Museum of American Art in Bentonville, Arkansas. She ensured Walmart sponsored the museum, which allowed for them to offer free admission to visitors.
Walton permanently moved to Texas in 1998 initially to a ranch in Millsap- a tiny town an hour from Fort Worth, where she bred cutting horse before moving to Fort Worth in 2015.
One little bit of trivia that I found out about Walton is that in October 2011, she spent a night in a Texas jail. Walton was arrested by a Texas highway patrolman when she refused to take a Breathalyzer test. Charges were drooped, but photos of her mug shot spread quickly across the internet.
It wasn't the first time Walton had found trouble while driving. In 1983 she lost control of a car and plunged into a ravine; in 1989, she hit and killed a fifty-year-old woman (no charges were filed); and in 1998, she was convicted of drinking and driving.
Awards
Alice Walton has been recognized with a number of awards.
She is a recipient of the Smithsonian Institution's Archives of American Art Medal, the John Cotton Dana Medal for Visionary Leadership in Museums, and the Leonore and Walter Annenberg Award for Diplomacy through the Arts for her significant philanthropic contributions. Alice was inducted into the International Women's Forum Hall of Fame in 2018
Alice has also served as a member of the board of the Amon Carter Museum in Fort Worth.
I have never met Alice Walton, but despite her extreme wealth, the Texas Monthly described her as "she just so happens to be the sort of mega-billionaire you could have a beer with."
Readers, have any of you met Alice or indeed had a beer in Fort Worth with her? What was it like?
As always, let us know your thoughts in the comments section below.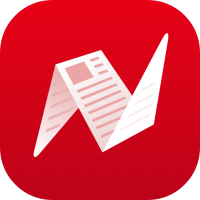 This is original content from NewsBreak's Creator Program. Join today to publish and share your own content.