According to a report by Forbes, there are currently 2,755 billionaires on Planet Earth. Of those, 57 live in the great state of Texas. Dallas has 27 billionaires, followed by Houston with 17, Austin with ten, and San Antonio can boast three.
However, amongst all these Texan billionaires, there is one that lives in El Paso. So let's take a quick look at the El Paso billionaire.
The billionaire who lives in El Paso
With a net worth of $1.7 billion, Paul Foster is the one billionaire who chooses to call El Paso home. His fortune made from oil places him at number 1833 on the world's rich list. I am sure the name is familiar with most people who live in El Paso but let's take a quick look at him.
Paul was born in Snyder, Texas, in 1957.
Foster got his start in the oil fields as a teenager, where he began by welding pipes, digging ditches, and cleaning tanks. He then attended Baylor University, where he graduated in Accounting. This allowed him to start handling the books for small oil refineries across the Southwest.
His financial nous led him to see the opportunity in El Paso Refining when it was declared bankrupt in 1992. He purchased the business with a couple of partners before buying them out in 1997 and renaming the company to Western Refining. To say this business is an El Paso success would be an understatement.
Western Refining is a crude oil refiner and marketer that is still based in El Paso. In 2006 it was listed on the New York Stock Exchange and is now the fourth-largest publicly traded independent refiner and marketer in the United States.
In 2017 oil refiner Tesoro bought Western Refining for $6.4 billion and renamed the business to Andeavour.
Foster's presence is felt across El Paso. He is a partner in Mountain Star Sports Group, the owner of the El Paso Chihuahuas, and the El Paso Locomotive FC. He also has a share in several real estate ventures in El Paso, including The Fountains at Farah.

Philanthropy
When I write these articles focused on billionaires, I often get comments asking if they contribute any of their wealth back to society. In Foster's case, the answer is a resounding yes.
He has donated over $35 million to his alma mater- Baylor University. This helped the construction of a new $100 million facility to house Baylor's Hankamer School of Business as well as towards Baylor Stadium.
In 2007, Foster donated $50 million to help create the Paul L Foster School of Medicine at Texas Tech University Health Sciences Center in El Paso. In addition, he donated $5 million to help fund the significant renovation of the 55-year-old Sun Bowl Stadium at the University of Texas at El Paso.
"My family and I believe strongly that we have an obligation to give back to the people, the organizations and the communities that have given so much to us."
Foster currently serves on the Board of Trustees for the Baylor College of Medicine and is a Texas Parks and Wildlife Commission member.
The worlds wealthiest
Despite 2020 being a terrible year for most people, the billionaires' wealth on the Forbes list increased from 8 trillion to 13.1 trillion. That's a whopping 63%. So in total, 86% of the people on this list are richer than they were this time last year. In addition, there was a new billionaire added every 17 hours — a total of 493 who didn't make the 2020 billionaires list.
Readers, have any of you worked for or met Paul Foster? What was the experience like? Are you proud of the contributions he has made to El Paso?
Let us know in the comments section below!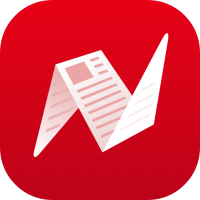 This is original content from NewsBreak's Creator Program. Join today to publish and share your own content.