Each year Forbes releases a report listing all the billionaires in the world. In 2021 there are currently 2,755 billionaires on Planet Earth. So it is a very exclusive club. Lately, I have been doing a series of articles looking at the billionaires that live in major cities across the United States.
Of those 2,755, only two of them live in the state of Oregon. So today, let's take a look at the two lucky billionaires who live in Portland, Oregon.
The wealthiest person in Portland
The wealthiest person in Portland should come as no surprise- it is Phil Knight. He has a net worth of $54.9 billion, ranking him number 25 in the entire world for wealth.
Phil Hampson Knight was born in Portland and grew up in the neighborhood of Eastmoreland. He attended Cleveland High School and the University of Oregon, where he ran track.
This love of running laid the foundations for the fantastic success of the global sports giant Nike. Together with his college track coach Bill Bowerman, Knight created Blue Ribbon Sports in 1964.
Blue Ribbon Sports eventually evolved into Nike- a company that now boasts over $37 billion in revenue each year. Knight retired from Nike in 2016.
"It is hard enough out there. Get all the help you can. Getting help really is just a part of that lifelong search for wisdom."
When I write these articles, readers will often ask me how much these wealthy people give back to their community. In Knight's case, the answer is plenty. He has pledged over $500 million in donations to his two alma maters- the University of Oregon and Stanford's Graduate School of Business. In addition, Knight founded the Philip H. Knight Charitable Foundation Trust. He has also donated $500 million to Oregon Health & Science University for cancer research.
According to the Portland Business Journal:
"Knight is the most generous philanthropist in Oregon history. His lifetime gifts now approach $2 billion."
The other Portland billionaire
Portland is home to one other billionaire. Timothy Boyle has a net worth of $2.7 billion, placing him at 1174 on the world's rich list.
Boyle is the chairman and CEO of Columbia Sportswear.
The company was founded in Portland by his grandfather in 1938 when it was called the Columbia Hat Company. Boyle's father, Neal Boyle, ran the company until he passed away in 1971 at the age of 47. At that time, Gert took over control, and Timothy joined the business.
With annual sales of only $800,000, it was on the verge of bankruptcy until the pair decided to expand their product range from solely hats. The addition of outerwear for hunters, fishermen, and skiers proved successful, and the name of the business was changed to Columbia Sportswear.
Gert served as chairperson of Columbia Sportswear until she died in 2019.
Timothy Boyle is now the largest shareholder of the company, which has over $3 billion in sales each year.
The global list
At the moment, there are 724 billionaires in the US, up from 614 in 2020. However, making a dash for the Gold Medal on the Billionaires Podium is China with 698 billionaires — up from 456 the previous year. It should be no surprise then that Beijing has more billionaires than any other city in the world, having overtaken New York City.
It is awe-inspiring that Portland is home to two hugely successful sportswear companies and have employed so many people in Portland. Let's hope that there are more companies like this in the future.
Have you had any interactions with Phil Knight or Timothy Boyle? Or worked for Nike or Columbia Sportswear? What has your experience been like?
Please let us know your thoughts in the comment section below.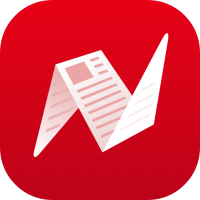 This is original content from NewsBreak's Creator Program. Join today to publish and share your own content.