Each year Forbes releases a report listing all the billionaires in the world. In 2021 there are currently 2,755 billionaires on Planet Earth. So it is a very exclusive club. Lately, I have been doing a series of articles looking at the billionaires that live in major cities across the United States.
Of those 2,755, only one of them lives in the state of Rhode Island. So today, let's take a look at the lucky billionaire who lives in Providence, Rhode Island.
The wealthiest person in Providence
The wealthiest person in Rhode Island and the only billionaire in the state is Jonathan Nelson. He has a net worth of $2.2 billion which ranks him number 1580 in the entire world for wealth.
Nelson was born in Providence in 1956 and also educated in Providence - graduating from Brown University. He completed an MBA at Harvard and worked in private equity before starting his own business in 1989- Providence Equity Partners. Despite being based in Providence, Nelson never had trouble attracting great staff.
''In the beginning, the question was, 'Could we compete from Providence?' '' Jonathan Nelson
Nelson has grown this business into a pioneering sector-focused private equity firm. It is the world's leading private equity investment firm focused on media, communications, education, and information investments. It has invested in over 160 countries across these sectors.
Despite the massive success of his business, he was never tempted to leave Providence and move the head office of his company to New York.
''I don't feel removed. I feel perspective. We need common sense. It's easier to do that from this vantage point. It's easier not to get caught up in the bubble or the burst. And you know, not every C.E.O. is in love with New York.'' Jonathan Nelson
Philanthropy
Often when I write about the wealthy, readers ask if they contribute much back to society. For Nelson, the answer is a resounding yes.
He has committed to the Giving Pledge- a commitment to give most of his wealth away. And he has been fulfilling this through a number of large donations.
Nelson has donated over $36 million to Brown University for projects such as the construction of the Nelson Fitness Center and the Nelson Center for Entrepreneurship.
The global list
At the moment, there are 724 billionaires in the US, up from 614 in 2020. However, making a dash for the Gold Medal on the Billionaires Podium is China with 698 billionaires — up from 456 the previous year. It should be no surprise then that Beijing has more billionaires than any other city in the world, having overtaken New York City.
Let's hope that in the future, Rhode Island can add more billionaires to its population in 2022!
Have you had any interactions with Jonathan Nelson or Providence Equity Partners? What has your experience been like?
Please let us know your thoughts in the comment section below.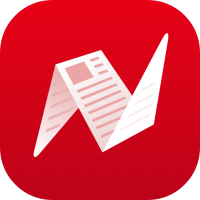 This is original content from NewsBreak's Creator Program. Join today to publish and share your own content.