Each year Forbes releases a report listing all the billionaires in the world. In 2021 there are currently 2,755 billionaires on Planet Earth. So it is a very exclusive club. Lately, I have been doing a series of articles looking at the billionaires that live in major cities across the United States.
Of those 2,755, only one of them lives in Wichita, Kansas. So today, let's take a look at the lucky person living in Wichita who can call themselves a billionaire.
The wealthiest person in Wichita, Kansas
"My father wanted me to work as if I was the poorest person in the world." Charles Koch
A name that is familiar to all Wichita residents is Koch, and it is Charles Koch that lays claim to being the wealthiest person not only in Wichita but in fact all of Kansas.
Charles Koch was born and lives in Wichita, Kansas, one of four sons of Fred Chase Koch.
In 1940 Fred Koch started Wood River Oil and Refining Company, the company that would later be called Koch Industries. Charles Koch joined the family business in 1961 after graduating college.
In 1967 at the age of just 32, Charles became Chairman of the company when his father passed away. Ever since then, he has grown Koch Industries. It has been America's largest private company by revenue since 1967. It earns approximately $115 billion in revenues each year across its various businesses, which include pipelines, chemicals, carpets, and even Dixie Cups.
Charles has a net worth of $50.3 billion, making him the 27th wealthiest person in the world. This is primarily due to the 42% ownership he has in Koch Industries. Of Fred Koch's four sons, Charles is the only one still involved in the business. Charles and David Koch bought their two brothers' shares in 1983, and David passed away in 2019.
When I write these articles, I often get comments asking what the billionaires give back to the community. In Charles Koch's case, he has been a prominent philanthropist and donor. In 2003 he founded Stand Together, which is a network of nonprofits.
In 2011 he was awarded the William E. Simon Prize for Philanthropic Leadership, and in 2015 President Barack Obama praised him for his bipartisan efforts to reform the criminal justice system. He donates to all major political parties.
For business to survive over a long period, it needs to be contributing to society and people's well-being. Otherwise, who's going to want it?" Charle Koch
The other Kansas billionaire
There is one more billionaire who lives in Kansas.
Min Kao lives in Leawood and has a net worth of $5.4 billion. Min made his fortune through the company he co-founded - the GPS maker Garmin. Garmin has sales of $3.3 billion across all its GPS products.
"Every entrepreneur needs ideas, vision, and creativity - no matter what the product or service. Not only that, but the product should truly delight customers and become an essential part of their lives." Min Kao
The global list
At the moment, there are 724 billionaires in the US, up from 614 in 2020. However, making a dash for the Gold Medal on the Billionaires Podium is China with 698 billionaires — up from 456 the previous year. It should be no surprise then that Beijing has more billionaires than any other city in the world, having overtaken New York City.
Let's hope that Wichita can add more billionaires to its population in 2022!
Have you had any interactions with Charles Koch or with Koch Industries? What has your experience been like?
Please let us know your thoughts in the comment section below.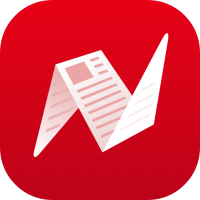 This is original content from NewsBreak's Creator Program. Join today to publish and share your own content.