Each year Forbes releases a report listing all the billionaires in the world. In 2021 there are currently 2,755 billionaires on Planet Earth. So it is a very exclusive club.
Of those 2,755, three of them live in Jackson, Wyoming. So today, let's take a look at the lucky people living in Jackson who can call themselves a billionaire.
The candyman
Jackson's wealthiest person has a surname that every child in the United States is familiar with. With a net worth of $31.5 billion is John Mars. His vast fortune makes him the 48th richest person in the world.
John Franklyn Mars is currently the chairman of Mars Incorporated, the company started by his grandfather Franklin Mars in 1911. Mars is currently the 6th largest privately held company in the United States. It has over $40 billion in sales across its candy, pet care, and food products each year.
John Mars owns one-third of the company. His sister Jacqueline owns a third, and the rest is owned by the four daughters of his late brother Forrest Junior.
While Mars was already a successful company, John is recognized for pushing the firm towards automation that allowed it to enhance its productions and increase its business outside of the United States.
While John spent most of his life in Virginia, he now lives in Jackson.
Another famous surname
Another person who is lucky enough to inherit a famous surname is Lukas Walton. He is the grandson of Sam Walton- the man who founded retail giant Walmart. When his father, John Walton, died tragically in a plane crash in 2005, Lukas inherited one-third of his father's estate, and this had led to Lukas having a net worth of $15.6 billion.
Lukas has ownership in Walmart, Arvest Bank, and First Solar but spends the majority of his time working for the Walton Family Foundation. He is the environment program committee chair for the Walton Family Foundation. He has donated over $149 million to the foundation.
With a net worth of $7.9 billion is Lukas's mother, Christy Walton. She received one-sixth of her late husband's estate. She was a passionate backer of the Lincoln Project in 2020. This project ran anti-Trump ads in battleground states during the 2020 presidential campaign.
The other Wyoming billionaire
There is one more billionaire who lives in Wyoming. Hansjoerg Wyss lives in Wilsborg.
Wyss was born in Switzerland and made his fortune when he sold the company he founded, Synthes, to Johnson & Johnson for more than $20 billion in 2012.
He is well known for his philanthropy, donating to projects around the world. He has donated over $120 million to universities for medical research and has pledged to donate $1 billion to conservation projects.
It's great to see Wyss use his $ 6 billion fortune for such great projects.
The global list
At the moment, there are 724 billionaires in the US, up from 614 in 2020. However, making a dash for the Gold Medal on the Billionaires Podium is China with 698 billionaires — up from 456 the previous year. It should be no surprise then that Beijing has more billionaires than any other city in the world, having overtaken New York City.
Let's hope that Jackson adds to their billionaire list of three in 2022!
Have you had any interactions with any of the people on this list? Or worked for any of their companies? How have you found them?
Please let us know your thoughts in the comment section below.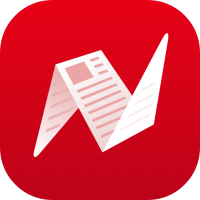 This is original content from NewsBreak's Creator Program. Join today to publish and share your own content.